The App runs at the background silently allowing you some serenity and enables you to set up multiple calls and SMS reject methods and SMS auto-replies.
While rooting is not the key here for running this app, however doing it this way will boost its performance. This app is basically the recycle bin, where the accidentally deleted files can be brought back to the device using the app. Also, it can restore all types of files and there is no bar to the number of files that can be restored.
This chainfire'sApp is a boot animation that uses root permissions to display the logcat and dmesg on the screens when booting the android device. It enables you to configure the logcat levels to display or not the dmesg, and the number of coding lines and also gives the option of color coding and overlaying it on the top of the boot animation.
App2SD Pro allows moving apps to the SD card with root. Also, the app includes moving the APK, odex, lib, dex, internal data, external data and more. It includes support for adoptable storage, app remover, Busybox installer, a terminal emulator, and other useful tools.It is free with advertising and really works well for devices with less internal storage.
This is among the most popular of root apps. As many gamers like to cheat on the games, this app allows you to do just that. With this app, you can also root your mobile phone and use it to cheat at many games such as COC and Minecraft etc. It is a platform which basically modes the game by giving you unlimited access to the game's resources. You can play the game as you like and it also assists in playing the game better.
It is a great assemblage of Android tweaks including media tweaks, lock-screen tweaks, display tweaks, status tweaks, power tweaks, bar tweaks, navigation tweaks, among others.
You can start afresh with your Android experience by changing your LED notifications, battery indication style, display real-time traffic and more. These are only a few of its enhancements galore.
Wouldn't it be a great thing if you could view the stats of the particular battery usage of your phone? Well, no, thanks to the Better Battery Stats, you can do the exact thing in a more efficient and effective manner. Yes, that's right. View the stats of your phone battery usage and you can boost the performance of your phone battery with the help of this app. known to be one of the best rooted android apps, this one is certainly worth a try as it is the best in what it does.
It is considered as one of the best root apps. You might be familiar with the situation where you don't use the mobile much but still somehow the battery manages to drain so much. If you want a solution for this problem we've got the perfect app for you. It works in both rooted and un-rooted mobiles. This app keeps your battery life steady for a long period of time and gives a nice backup. This app helps in the lagging issue so if you have a phone which is quite old and has a low RAM then you can definitely go for this app.

This free flash tool flashes and backups your device and also kernel without rebooting. It is an open source utility that helps the frequent rooters with the maintenance routines. The process of backing up the device's system partitions and flashing of recoveries and kernels are all automated and are done without you having to hook the device to the PC.
You also have the option of using the custom recovery which you have downloaded or is created through external or internal storage.
Are you a hardcore gamer? And aren't you frustrated every time your pc lags as you try to play a high-end game with high-resolution graphics and really big size? If you love to play heavy games on your android phone, this situation might get you a little frustrated and make you lose interest in playing the game. But you don't gotta worry now. All you're going to need is a rooted android phone and this wonderful app, and you're all set! It converts the graphics of the game into a slower bit rate and makes the game perfectly fine for you to play without any lag.
As the name suggests, it does the tasks. So we all want a Jarvis like AI which could do our works and control the device just with our command-be it voice typing or biometric acceptance of command. This app does the works for you by having numerous widgets through which you can tweak and twist up your device. The app runs nicely and smoothly when the device is rooted. But all the activities don't require root access. Of course the premium version will offer better facilities. Don't forget to check this app out as you root your phone.
So, these are the apps listed above which you should definitely try if you have a rooted device. Most of them work on un-rooted phones too. However, in order to unlock the full potential of your phone make sure to go through the descriptions in details and know about the various features of these apps.
Again, the different features of these apps make it pretty useful for all category of individual. Anyway, still, the debate for the best root apps for Android exists. Well, which one is going to be the most useful one for you? Do let us know below!
Ever wondered how does your mobile charge go off that fast? Even if you didn't use much of it. The truth is there are many apps running in the background even though you close it. And this app solves the problem. It prevents the particular app you select from running in the background even when your mobile screen is off. And by doing so, it reduces the app's ability to take your battery power even when the mobile is off. It saves you your battery power, and it could even make your phone better when it comes to efficiency and good battery life.
Wonder how cool it'd be to have the OTA updates and all the firmware from manufacturers and much more in a single app? Well, when you're a tech-freak it's awesome! Yes, Flashfire makes the mobile have an ability to flash the firmware upon which it is running. It is also called the successor of mobile Odin. It does a lot of other stuff and the same stuff as the other apps but effectively and if you have a rooted phone this is the app you should definitely have! Some of the functions can't be performed in the free version yes, there is also a paid version for accessing all the features, but it's not too expensive.
It is the one root app which everyone knows about. It is used for rooting your device at the first place, and the reason why you should have this app is that you can do many more things with it such as fully un-root your mobile phone and keep logs etc. This app has to be installed to root your device and rooting, and un-rooting is a straightforward process with this one. Many of the root install methods have it installed by default. It's an app with a ton of features. You'll have a list where all the apps are there which have been requested for rooting. This is the app which is famous and what you should have on your phone.
This is the app that you need when you're helpless about changing fonts on your phone. Many people have many preferences, and they like to have different fonts on their mobile phones. But only a few of the phones have this ability to change system font. But when you can't do it? You root it. Most of the android phones have this capability which is unlocked after it has been rooted and which can be used by downloading this app and rooting your phone. With Fontster, you can change the font without any problem and to your preferences. This app contains a lovely collection of beautiful and funny fonts which you'll have a good time browsing through.
It's true that rooting your device is far less popular than the good old days. Stock Android grew up quite a bit and root is simply less appealing than it once was. Also, apps like Netflix, Pokemon Go, and Google Pay don't work on rooted devices without some fun hacks for some dumb reason. However, there are still those who prefer the root experience and there are still plenty of excellent root apps that improve functionality and do stuff that unrooted devices can't do.
Here are the best root apps for Android! We also left Chainfire's apps off of the list because, well, he's throwing in the towel. We wish him all of the best in his future endeavors. In addition, some of these apps are not available in the Google Play Store. Use those at your own risk.
It is the most valued app for the control of audio. The modifying tool fitted inside this app gives us the control over the various sounds of the output device such as Bluetooth devices as well as any other thing you connect to the phone. This app comes with a built-in sound recorder and drivers with many effects as well for manipulating the sound just well. And, it also offers much more to figure out. The installation is quite knotty. You can find the instructions for installing it on the Internet.
XDA Thread:

[APP] Official ViPER4Android Audio Effects (FX v2.5.0.5)

– New Features & 7.0 Support
HOW TO:

Install ViPER4Android on Android 10 / Android Q

Install:

Official ViPER4Android Audio Effects on Android 8.1 Oreo

Download:

ViPER4Android FX APK

[Guide included] to improve the sound on your Android
So, you've rooted your Android phone a few days ago and now looking for the best Android root apps, then don't miss reading this article. When it comes to root Android phones, instructions for rooting your device are all over the web. But you will hardly find articles about apps that can be used on your rooted Android phone. After rooting your device, you can improve android battery life, eradicate bloatware, get your Android to work better.
It's true that rooting your device has become far less essential these days than in the days of old, but there are still plenty of reasons to root your device. You won't be installing awesome mods over recovery so much anymore, but there are a handful of root apps that have maintained their reliability and usefulness even in this age of non-root.
In this particular post, we will have a list of some of the best root apps for Android. So you will have a one-stop solution for finding the best Android rooted apps for the devices that you own. Rooted apps certainly have changed a lot of the Android working rhythm and how the device actually functions. And, for the Androids geeks and lovers, we are sure that these apps that we provide here will be the best things in their hands for this year!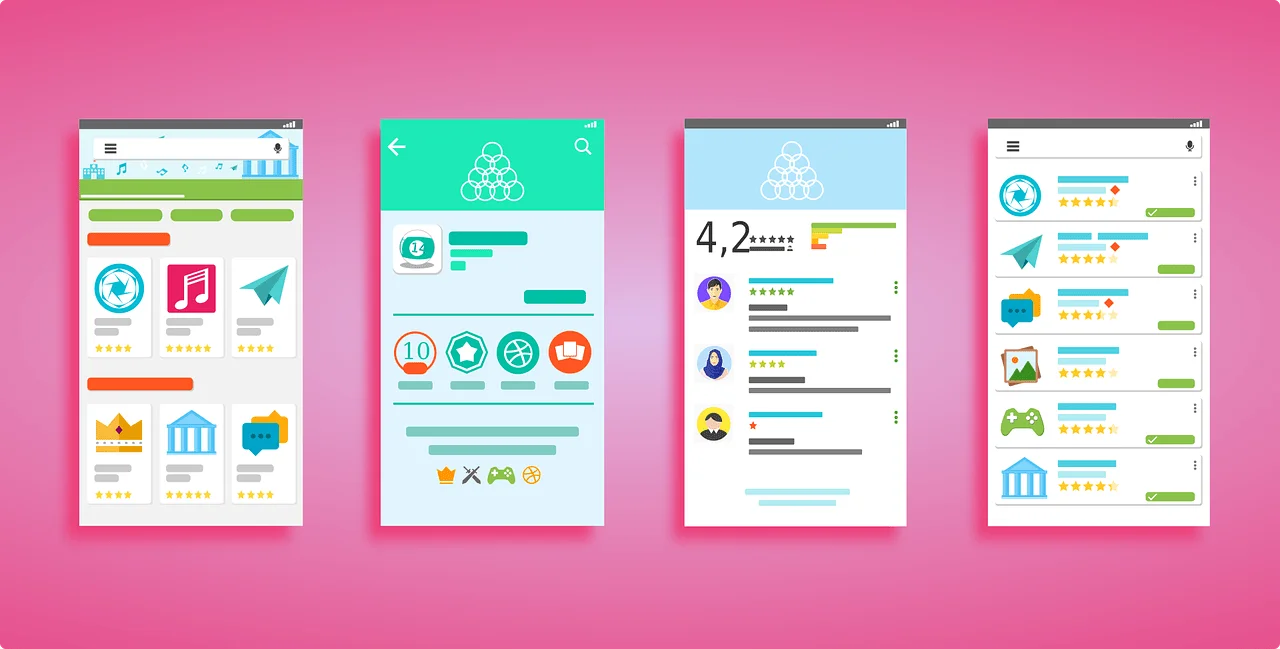 Earlier, Android root apps didn't really have a function that much, and we too didn't have that much of an indulgence. However, times have certainly changed, and people are getting more and more involved with the Android world right now.
So, with that in mind, we have some of the best root apps for you that will certainly change the working mechanism of your Android phone and make it a better one.
There are plenty of apps available for downloads but you must have noticed that not all app downloads are supported by your android system. Here is why this happens. There are certain limitations that carriers and hardware manufacturers fix in your devices that limit you from downloading an application apart from their coded list.
Here are a few apps that you must get installed on your android devices to avoid the default limitations fixed by the device manufacturer-
This app allows permissions for a temporary period. If you wish to tag a location or click pictures allowing the location access just for the moment, the bouncer helps you in doing that. The app wouldn't have access to location without you permitting it to do so. This app is designed for one-time permissions only but if the apps are used throughout the day, they will be in the foreground a lot of time. Although the app may work best for some devices for others it won't due to the battery restrictions set in the device.
This app allows you to move other apps, data, contacts, SMS, etc. from one ROM to another. Recently, migrate has also introduced compatibility fixes for android 11. Here you can also add the message center to display important announcements. With the new update in the app, now you can retry installing failed APK installs. Not only this, it also shows the number of apps that are selected for backup in extra backup screens and save app icons as PNG files.
3. Permission Ruler
If you wish to stop your apps from using dangerous permissions while the phone screen is off you must have a Permission ruler installed in your devices. Each time the screen is turned off, the app will automatically revoke all permissions from the rest of your apps, his way you will not have to worry about privacy or wasting the device's battery. Permission ruler will also help you in dismissing grant permissions back automatically to apps which are not used recently.
4. Solid player
It lets you sail across files stored in your system and organizes it all automatically. You can quickly find the files you need through indexed search with filters. The app secures your selected files with a strong AES encryption by putting them in a secure folder where the other apps can't access the content. The best part is that even if you uninstall the app, your content stored still stay in the folder totally secure.
5. Titanium Backup – Best Rooted Apps 2023
In this app you can backup and restore your apps. This feature would include all the protected apps & system apps as well as external data on the SD card. You can also perform 0-click batch & scheduled backups. The backups in the device will occur without closing any apps but (with Pro). You can move any app (or app data) to/from the SD card. App also allows browsing any app's data or running a query in the Market to see detailed information about the app.
Multi-user app data
Sync to/from Dropbox
Sync to/from Google Drive
Integrate system app updates into ROM
"Destroy all Market links" feature
Create your own update.zip containing apps+data!
Restore individual apps+data from CWM backups!
Dalvik cache cleaner
Load/Save a Filter and use it in Widgets/Schedules
Protect backup against deletion
---
Reboot manager included
Search applications by name
Clear all apps cache at once
Auto clear cache service (Paid version)
Link internal data of apps to SD card (Paid version)
---
7. Root Firewall
Test blocked app in a touch
Separate 3G and WiFi data
Block Internet access for any apps
One-click widget enabled
---
8. Solid Explorer
If you Looking for a good file explorer with root access! Then it's for you. Solid Explorer is the greatest looking file manager with many features. Solid Explorer can connect to your Windows PC / Laptop/ Computer and many remote servers working with WebDav, FTP and SFTP. If you're looking for a root explorer, then it's for you. Solid Explorer can stream videos and music from your PC / Laptop/ Computer or cloud without a need to download it. Just give it a try! this file manager will meet your needs. You will not be disappointed.
SFTP client support
FTP client support
Drag and Drop inside and between panels
extract ZIP, RAR and TAR archives
storage usage statistics
---
9. Root App Deleter
It is the one of the best root apps, which helps you easily manage system apps (freeze or remove) for your android system. And it works better with root permission. It's also best application for old phones which running on low memory. so if you also have a lower class android device, then it's the better app for you.
Very Fast Working
change system apps before uninstalling
Disable backgroud system apps and service
---
Device Control app can automatically restore your settings on every boot. Device Control App is 100% ad free and ad free also and will always be. you get every feature without donating or paying money. But it requires root to function properly. It also can monitor Time in state of your cpu. It comes with lots of features Voltage Control, Fast Charge and much more.
GPU frequencies, governors
Quick tweaks
Wireless File manager
App Manager
Build Prop Editors
---
11. Folder Mount
Many applications that we download from Google Play store, saves the data on your device internal storage, and not on the external storage, So these apps use full the internal memory. FolderMount is the best Application for resolve this issue. You can Mount internal SD card folders to external SD folders with this app. It Support for Android 2.3 gingerbread to 5.0 lolipop. FolderMount should help link folders to a usb flash drive.
3 mount pairs allowed
check SDCARD mount status
Available for lower class devices
---
12. Free Wifi Password Recovery
LIST, BACKUP & RESTORE WiFi Passwords
Copy WiFi Password to Clipboard
Share password through SMS or Email
Show SSID and Password
Show QR Code
---
13. DiskDigger Undelete
You can recover lost photos and images, pictures from your SD card or internal memory by using DiskDigger App. You can upload your recovered files directly to Dropbox, Google Drive, or send any friend through email. DiskDigger Undelete App also allows you to save the recovered files to a different folder on your android device. If your android device is not rooted, Then DiskDigger will perform a "limited" scan for your deleted data. If your android device is complete rooted, Then DiskDigger will search all of your data for any trace of photos or videos also.
---
14. Tasker (Paid)
Actions: 200+ built-in
design your own screen overlays
Call Log, Call Block/Divert/Revert
Many more..
---
15. App Ops – Best Root Apps 2023
App Ops is a rooted App permissions manager. If you have Android 5.0 then you can also use in non rooted android devices, but if your device is android 4.4.2 then you need to root your device, first launch it, then it need root permissions, then reboot. and use it.
---
16. GL Tools
---
17. Build Prop Editor
---
18. Quick Boot (Reboot) – Best Rooted Apps 2023
---
19. SDFix (Reboot)
---
20. ROM Toolbox Pro
Create, manage & restore nandroid backups
Install multiple ROMs & ZIPs from your SD card
Install ROMs & themes
Wipe data, cache, dalvik-cache, battery stats
Backup/restore Android Market link
Restore apps from nandroid backups
Clean up dalvik-cache
Automated batch uninstaller
---
21. Set DNS
---
22. Android firewall+
It allows you to prevent which apps are permitted to access your Internet data. you can Also protect your WiFi network for public. many inbuilt Features added in this app. some are mention below list.
Import DroidWall Rules
Filter Applications
Tasker/Locale support
Notify on new installations
Search Applications
Show/Hide application ID.
IPV6/IPV4 Support
VPN Support
Device Admin Support
Roaming Option for 3G/Edge
---
Kill apps preventing unmount
Media scan
Mount as partition label
Filesystem support
---
24. Terminal Emulator – Best Rooted Apps 2023
I hope you know about command prompt of Windows computers. You can use full Linux emulation in it. if you want to install Backtrack 5 or Kali Linux in your android device, then first you need to install this app, If you have working commands for it, then you can do something different with Terminal Emulator in your android.
Full Linux terminal emulation.
Launcher short cuts.
Multiple windows.
UTF-8 text.
No ads, no in-app-purchases issue
---
Automatic device discovery
Clean, holo-themed UI for all screen sizes
Fast and efficient two-way syncing
Cloud integration (Drive, Dropbox, etc)
Real-time syncing
---
26. GMD GestureControl Lite ★ root
Now you can Control your android device with MULTI-TOUCH and MULTITASK (Multi window). Many people ask about what is multitasking? You can start any application without closing current application with multitasking. With this awesome rooted application you can do something different thing in your android.
---
---
28. 3C Toolbox
---
29. Boot Animations ★ root
This app requires busybox and root access. with this app you can change your start up logo (Boot Animation). There are many boot animations available for rooted android devices, so you can chose any one, and set it easily with it.
---
30. Flashify – Best Rooted Apps 2023
Flashify is the one of most useful app for flash custom recovery, ROMs, boot.img, Kenral etc. You can also Flash zip files with it. You can also Flash multiple files with this app. This app is free (Trial Version) but has a limit of 3 flashes per day. You can't flash more than 3 files in a day. You can unlock the limit with a quick in-app payment. of you can use lucky patcher for hack in-app payment. :p .
---
31. Battery Calibration
---
32. Pimp My ROM
Force GPU rendering
Purgeable Assets
Kernel JNI Error Checking
Wifi Scan interval
Enable/Disable HSUPA
Media streaming tweaks
Various IPv4 tweaks
Use Google DNS
Root Explorer

GSam Battery Monitor
Price: Free / $2.49
Permission Ruler
Do you wish to avert applications from using dangerous authorizations while your display is off? Permission Rules is quite a rough outline for the Root applications, which need root to perform things apart from manual permission management. Nevertheless, with Root, Permission Ruler can do something unique. Whenever you turn off your device display, this app shall automatically invalidate all grants from all other applications. Thus you no longer have to worry about battery wastage or privacy as Permission Ruler is an automatic and powerful permission manager.
Hence there'll be no such notorious things happening in the background while your mobile rests in the pockets. This is very simple and is its prime function. However, ensure pausing the app ahead of uninstalling it. Else all other applications shall access their Authorization canceled; thereby, you've to reactivate them physically. Overall, Permission Ruler is a liberal application.
Best Root Apps for Rooted Android 2022
1. Magisk Manager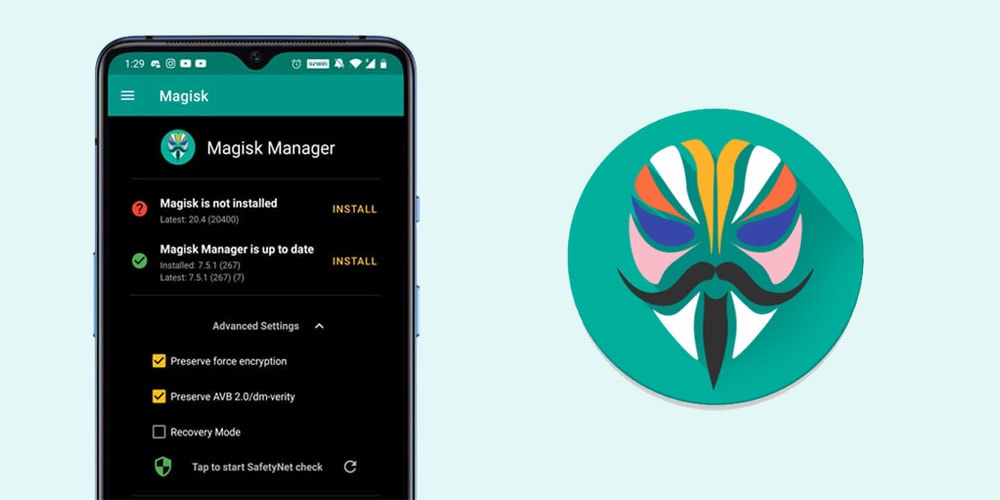 The Magisk Manager is a 100% open-source and one of the best root apps for Android and is fully supported on all Google platforms. Comparing Magisk with SuperSU, the Magisk is known to have better features and is slowly becoming the primary choice for every custom ROM developer.
In addition to granting permissions, you can also hide your Android root using the Magisk Manager by making specific applications behave as non-rooted device. Using Magisk Manager, you run all banking apps, Android Pay, Samsung Pay, and various other applications that usually won't run on a rooted device.
Features of Magisk Manager:
Open Source
Magic Mount
MagiskSU
Magisk Hide
Resetprop
Online Module Repo
Download Magisk Manager
2. Viper4 Android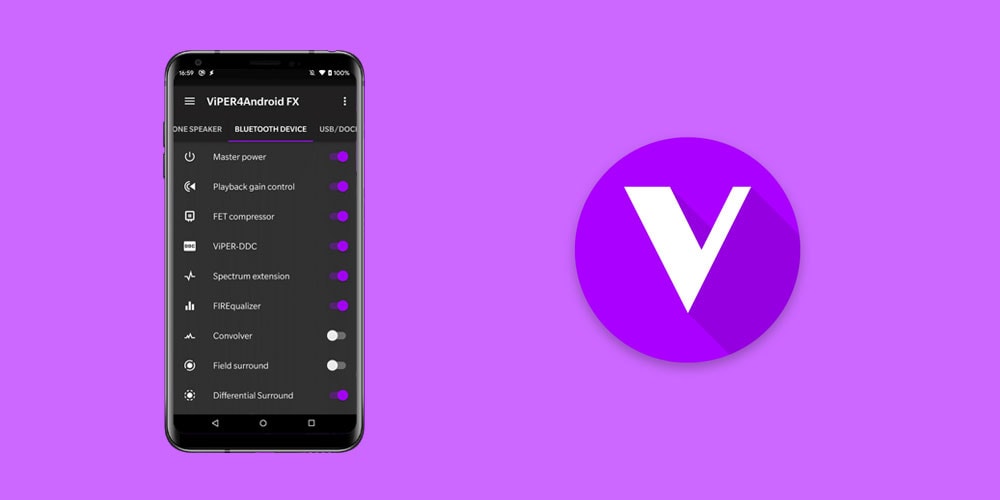 For example, the Viper4 Android allows native call recording for every OnePlus device running OxygenOS. In addition, using the Viper, you can easily fix malfunctioning Magisk modules that have an overlay conflict with the magisk mount.
Features of Viper4Android:
Full Rewrite
Native Call Recording Enabled
Driver Status Bug Fixed
Notification Settings
Min API 23
New And Unique UI
Download Viper4 Android
3. JamesDSP Manager
Features of JamesDSP Manager:
Auto Dynamic Range Compression
Auto Bass Boost
Reverb
Vacuum Tube Modelling
Viper DDC
Download JamesDSP Manager
4. AFWall+(Android Firewall+)
Designed explicitly for the tables Linux firewall, the Android Firewall+ is one of the best custom root application that lets you restrict applications that have access to your mobile data. In addition, the AFWall+ lets you control and regulate the Internet traffic within the LAN or when connected via a VPN. The AFWall+ is completely free and open-source software application that is easier to install and extremely straightforward to use.
Features of AFWall+:
Multi-User
Import DroidWall Rules
Search Applications
Tasker/Locale Support
Notify On Every New Installation
Show/Hide Application ID
Features of AdAway:
Custom Sources
Custom Rules
Automatic Updates
Predefined Ads And Blockers List
6. App Ops – Permission Manager
As the name suggests, the App Ops is a custom root application that lets you control, restrict, and regulate apps that have direct access to your phone's data. Using App Ops, you can tweak every individual application's permission settings at your convenience.
Features of App Ops:
Customized UI
Supports both rooted and non-rooted devices
Supports multi-user work profile
Developer Preview
Full Support to Android Lollipop, Nougat, Marshmallow, and Oreo
Material Design
7. Swift Backup
This is one of the best root apps to backup all your essential applications and app data. In addition, you can also choose to restore your data using Swift Backup. With Swift Backup, all it takes are a few minutes to backup all your important, and you can fix the same backed up data within minutes. With Swift Backup, you can easily backup your APK files, SMS, Call Logs, Applied Wallpapers, and so on.
Features of Swift Backup:
Easy Backup
Easy Restore
Cloud Backups For Applications
Application Labels
Custom Backup And Restore Configuration
Scheduled Backups For Calls, Logs, And Messages
8. Contacts Sync
This custom root application uses root to automatically sync your contact's address book along with high-quality contact photos. You can choose which contacts you want to sync and can also choose to leave the ones you do not wish to.
Note that you need to have a ROOTED device in order to use this root application for Android and access its features altogether. Using Contacts Sync, you can get photos directly from folders and then personally align them with every contact in your address book.
Features of Contacts Sync:
Auto Sync
Draw-On-Top
Unique UI
Easy Installation
Straightforward To Use
9. MacroDroid: Device Automation
Moreover, you can use this root application for Android to better optimize your workflow. For example, the MacroDroid will help you switch on your WiFi when near your house, turn on your Bluetooth and start playing music.
Features of MacroDroid:
Easy Installation
Unique User Interface
Better Optimisation
Configure Constraints
Tasker
Locale Plugins

10. Total Commander: File Manager
The Total Commander is an Android alternative to the inbuilt File Manager that comes with your phone. It works best on rooted devices. If your device is rooted, your phone automatically grants permission to Total Commander to write files to the system. In addition, the Total Commander comes with dozens of utility features that come in handy for everyone who depends on their phones every day.
Features of Total Commander:
Public Translation
Directory History
Thumbnails For Pictures
Root Support For Primary Functions

This custom root for Android features a unique combination of powerful terminal emulation with an extensive Linux Package Collection. Using termux, you can easily organize, categorize, manage your files and edit them accordingly with nano, vim, or emacs.
Also, the termux comes with dozens of unique features that let you run text-based games using frotz. Here, you can insert Python scripts for enumeration, footprinting purposes and run them from your devices.
Features of Termux:
Customizable User Interface
Allows for easy management of applications
Access servers over ssh
Devlop in C, make, and gdb
12. App Manager
Similar to its name, the app manager makes it easier to manage and control apps on your android device. At times, it might take us multiple steps just to make an app work or find the right app for the job. With this app, you get all the utility apps under a single bracket which can largely save you from the hassle of finding and installing apps from the Play Store. The app manager is a custom root application for android that sports dozens of features such.
Features of App Manager:
Easy Uninstaller
Batch Operations Of Applications
APK File Management
Removed App History Viewer
Customizable Widgets
Smart UI
Easy To Work With
13. CF Lumen
The CF Lumen is one of the most intriguing root applications for android solely for its creativity. The CF lumen automatically adjusts and adapts the colors on your Android device based on the position of the sun or custom configuration.
For example, your phone will have a blue background at sunrise, whereas the tone will automatically change to black or red at sundown. This custom root application for Android works best for Android 5 and above. Similarly, you have the option to change the filters for an enhanced experience.
Features of CF Lumen:
Adaptive
Allows for easy management of applications
Supports multi-user work profile
Developer Preview
Full Support to Android Lollipop, Nougat, Marshmallow, and Oreo
Material Design
14. Call Recorder (No Ads)
The Call Recorder is a custom root application for Android. Using the call recorder, you can automatically record your phone calls, voice memo, lectures, interviews, and so on.
Similarly, you can save these recordings into any folder of your choosing, either in your phone or SD card. This is a pure lightweight app without any unnecessary bloating and is ultimately ad free.
Features of Call Recorder:
Call Recording
Ad Blocker
No Bloating
Heavy Privacy
Auto Backup Recordings
The FlashFire is a custom and the most advanced firmware for flashing on rooted Android devices. Using this custom root application for Android, you can flash complete firmware packages from multiple sources and various manufacturers. In addition, you can also apply OTA updates while maintaining a full root and without having the need to access a custom recovery.
You can store all the relevant files on your phone's internal storage, whereas you can opt for the SD Card for storing extra files. However, ensure that you exercise extreme caution when accessing this custom root application for Android, as even the slightest mistake can cause you to lose all your important data altogether.
Features of FlashFire:
Auto Backup
Advanced Flashing Options
Supports All Android Versions
Doesn't Need A Custom Recovery
Can Restore Functionalities In Several Formats
16. Rom Toolbox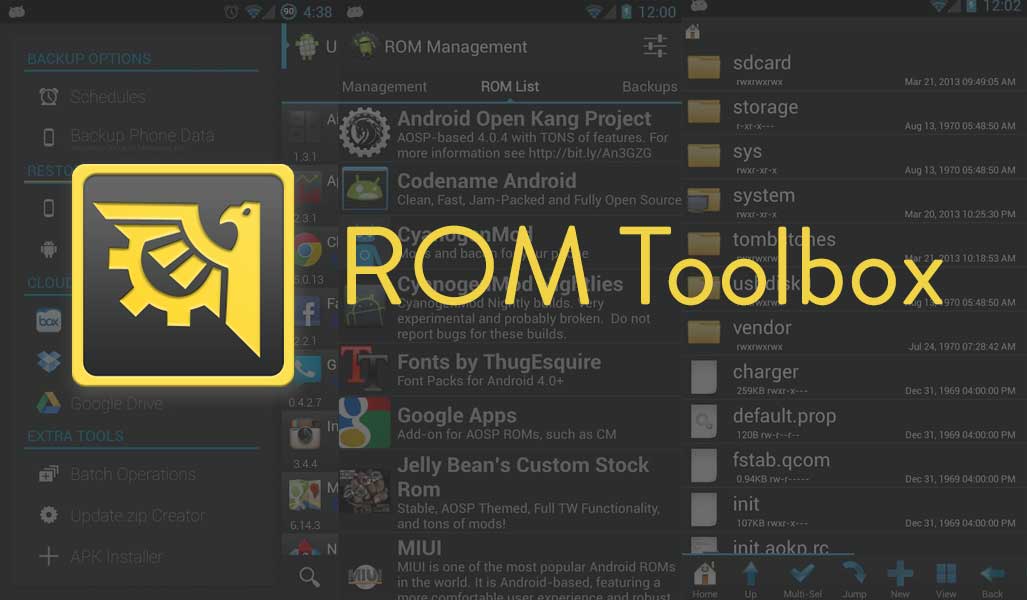 ROM Toolbox has been featured on LifeHacker, XDA-Developers, Droid-Life, Android Central, RootzWiki, Android Police, DroidForums and other popular sites. ROM Toolbox has one of the highest ratings in the top 100 paid apps. ROM Toolbox combines apps like Titanium Backup, Root Explorer, SetCPU, MetaMorph, Autorun Manager, Terminal Emulator, Scripter, SD Boost, BuildProp Editor, Font Installer, Boot Animations & many more apps into an all-in-one app!
ROM Management
App Manager
Root Explorer
Scripter & Terminal Emulator
Auto Start Manager
Rebooter
Font Installer
Boot Animation Installer
Theme Manager & Statusbar Icon Changer
Boot Logo Changer
Theme Chooser Themes
Set CPU
Build.prop Editor
Auto Memory Manager
SD Booster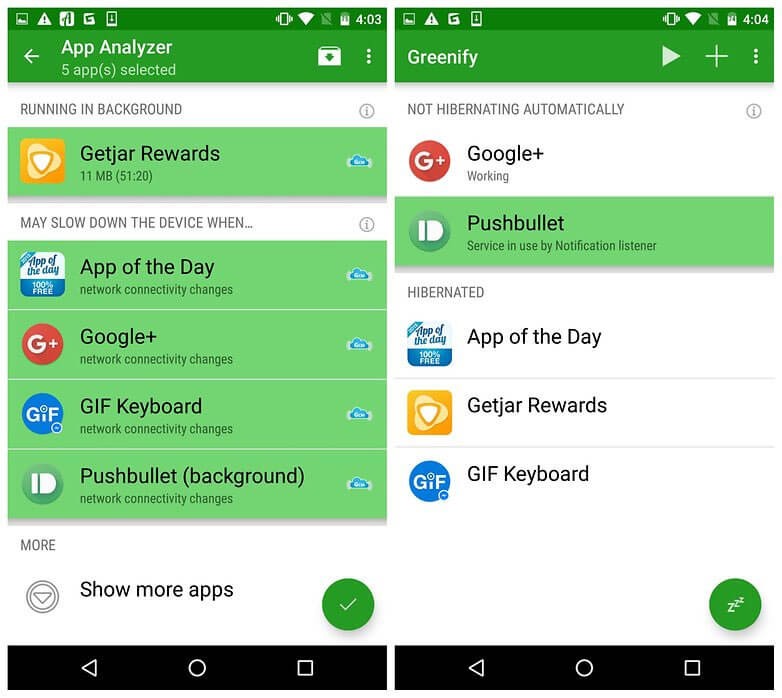 Its a good application to make your Android device more faster & smooth by hibernating the background apps that you don't use. This increases the battery life of your phone. This application is free.
Greenify help you identify and put the misbehaving apps into hibernation when you are not using them, to stop them from lagging your device and leeching the battery, in an unique way! They can do nothing without explicit launch by you or other apps, while still preserving full functionality when running in foreground, similar to iOS apps!
Unlike the "Freeze" feature in "TitaniumBackup Pro" that totally disable the app, you can still use your app as usual, share content with it. No need to freeze & de frozen it.
Unlike "Autostarts", you can benefit from almost all of its advantages, without needing to deal with the complexity and risk of obscure app components, and never lose functionality when app is actively running.
Unlike any "XXX Task Killer", your device will never fall into the cat-mouse-game of stealthy-running and aggressive killing, which unnecessarily consumes more battery juice.
18. ES File Explorer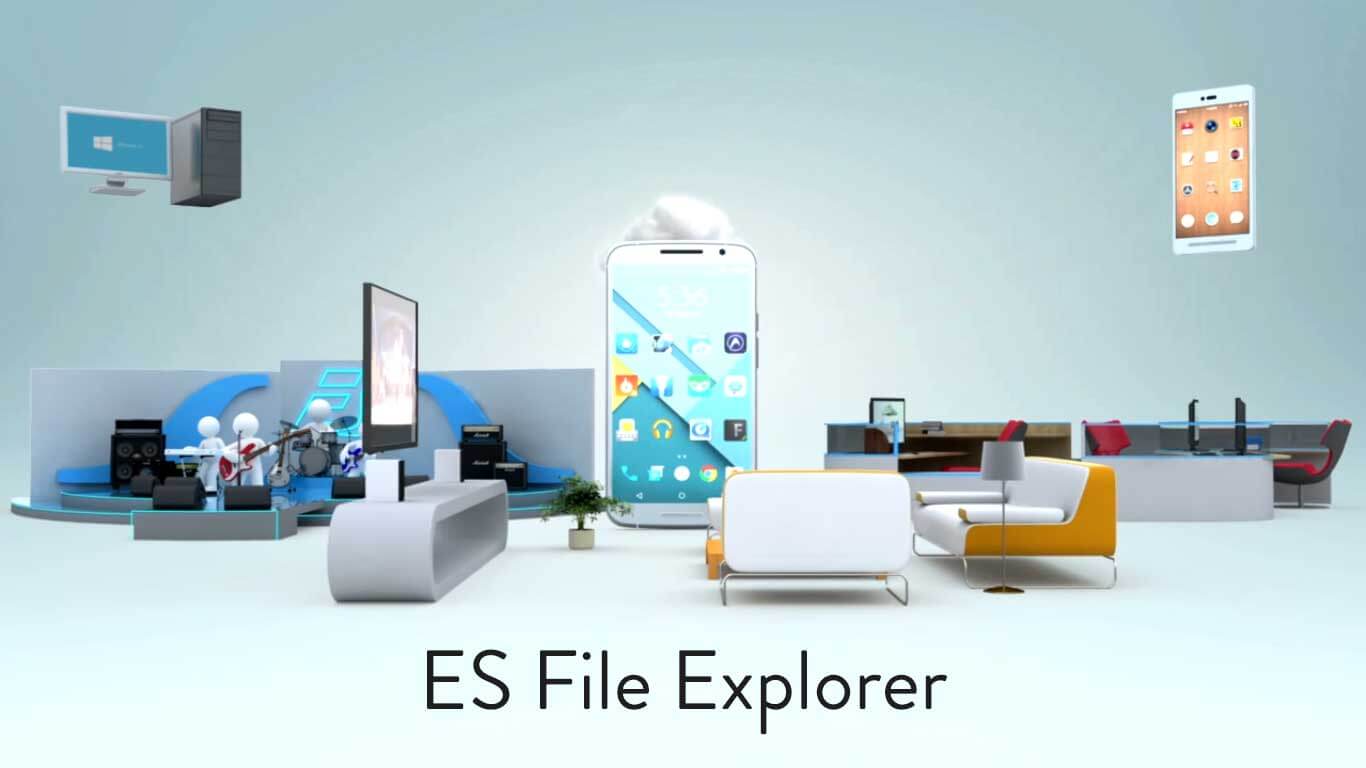 Application Manager – categorize, uninstall, backup, and create shortcuts to your apps
Remote File Manager – when enabled, manage files on your phone from your computer
Built-in ZIP and RAR support allows you to compress and decompress ZIP files, unpack RAR files, and create encrypted (AES 256 bit) ZIP files
Built-in viewers and players for various file types, including photos, music, and videos; supports third-party applications, such as Quick office, for opening others
Shows thumbnails for APKs and images
Text viewers and editors
Access your home PC via WiFi with SMB
Functions as your FTP and WebDAV client. Manage files on FTP, FTPS, SFTP, and WebDAV servers just like you manage files on your SD card
Supports Dropbox, Box.net, Sugarsync, Google Drive (Google Docs is now a part of Google Drive), SkyDrive, Amazon S3, Yandex and more.
ES File Explorer is an enhanced cloud storage client with more functions than the official versions,
It can save photos, videos, and other files to your internet drives and share them with others.
Bluetooth file browser You can copy and paste files between Bluetooth ready devices. It supports OBEX FTP for browsing devices and transferring files between Bluetooth devices.
Kill tasks with a single click, increase memory and speed up your device — includes a simple widget that stays on your home screen for knowing your current RAM situation and automatically killing tasks, with an ignore list to ignore the applications you want to keep running.Task Manager module required
Cache Cleaner and Autostart manager — Delete those junk files that take up valuable storage space.Task Manager module required.
Root Explorer — the ultimate set of file management tools for root users. Provides access to the entire file system and all data directories, and allows the user to change permissions.
19. Xposed Framework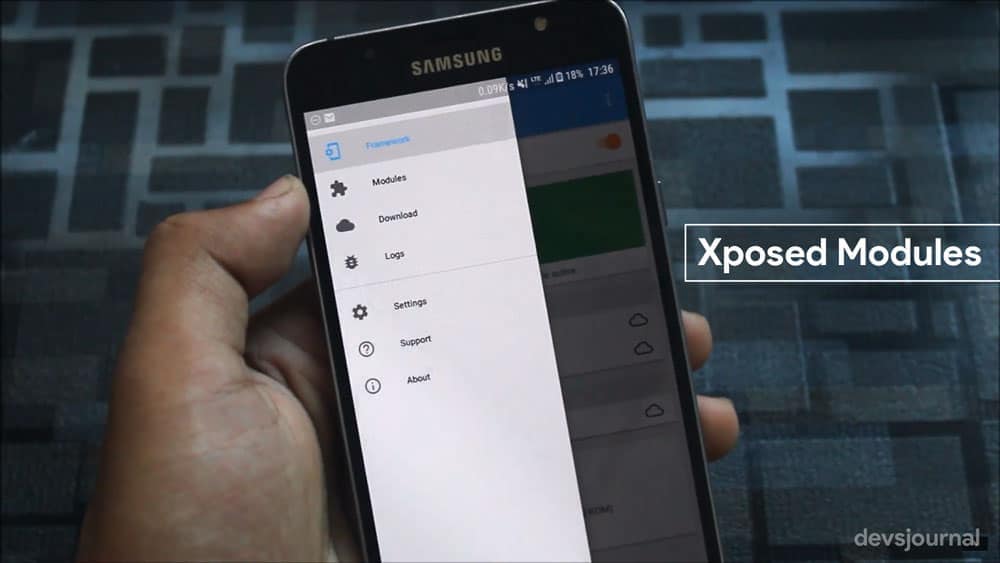 Xposed Framework has replaced installing ROMs for many as the default root experience. Modules are created inside of the framework by many developers that do various things like theming, UI and performance tweaks, visual modification, button remapping, and much, much more. Xposed Modules can be a tad difficult to find sometimes depending on your device but there are plenty of universal ones that you can use and enjoy.
Download Xposed Framework
20. Chainfire 3D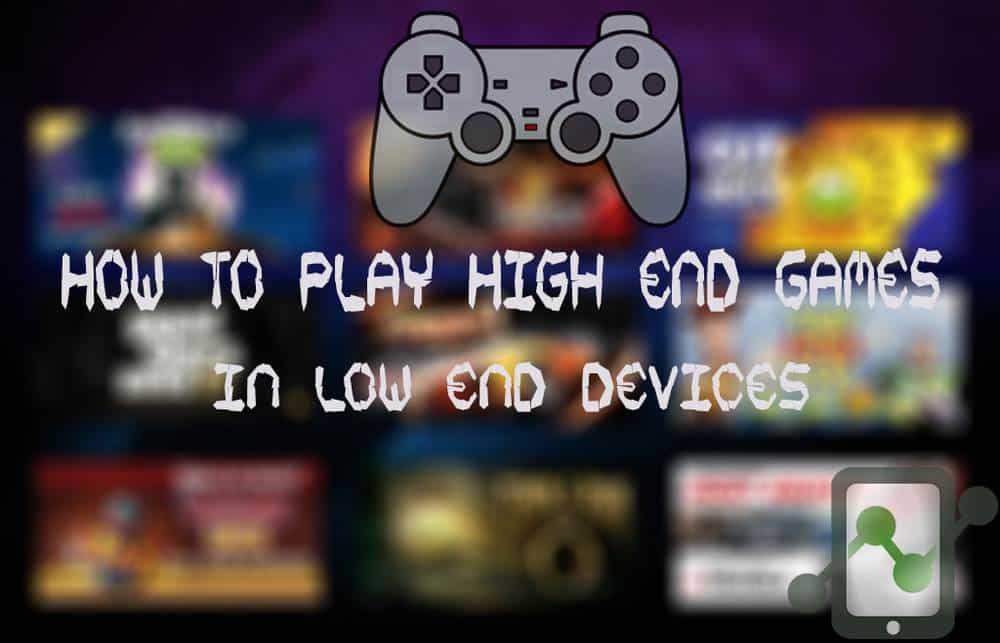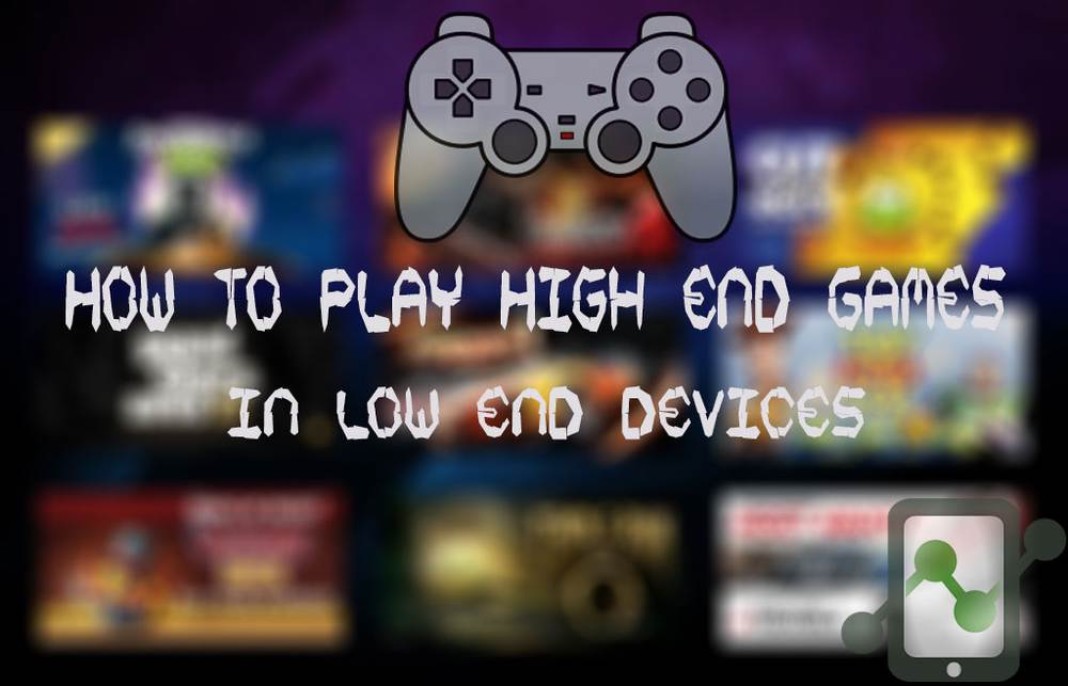 21. Titanium Backup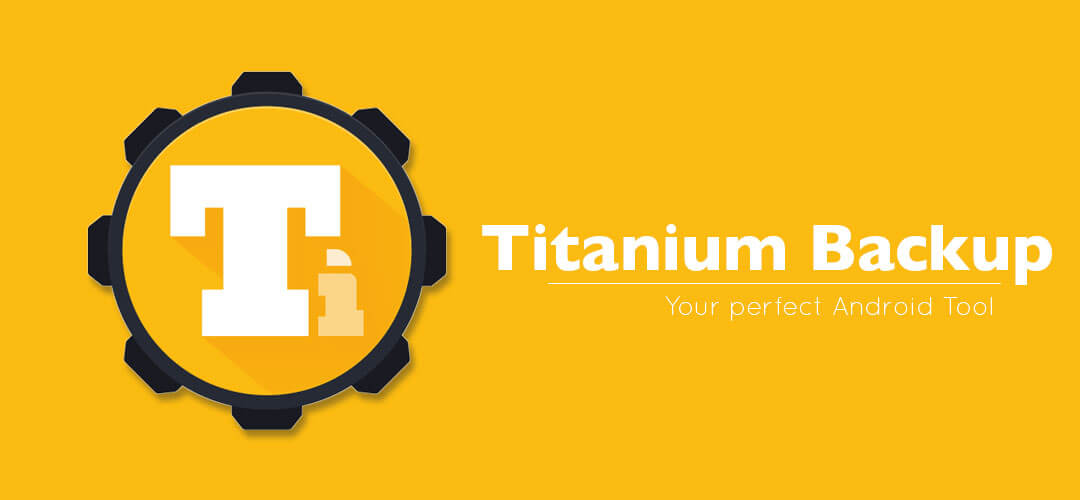 If you have rooted your device, it is obviously because you are into customization and want your device based according to your needs. Well, Titanium Backup is an app which will lets you do all the customizations and tweaks you want to do to your device without any fear of damaging it or soft-bricking it.
There is also a paid version of the app which allows to backup everything with a SINGLE CLICK. You don't need to specify anything. It does everything for you.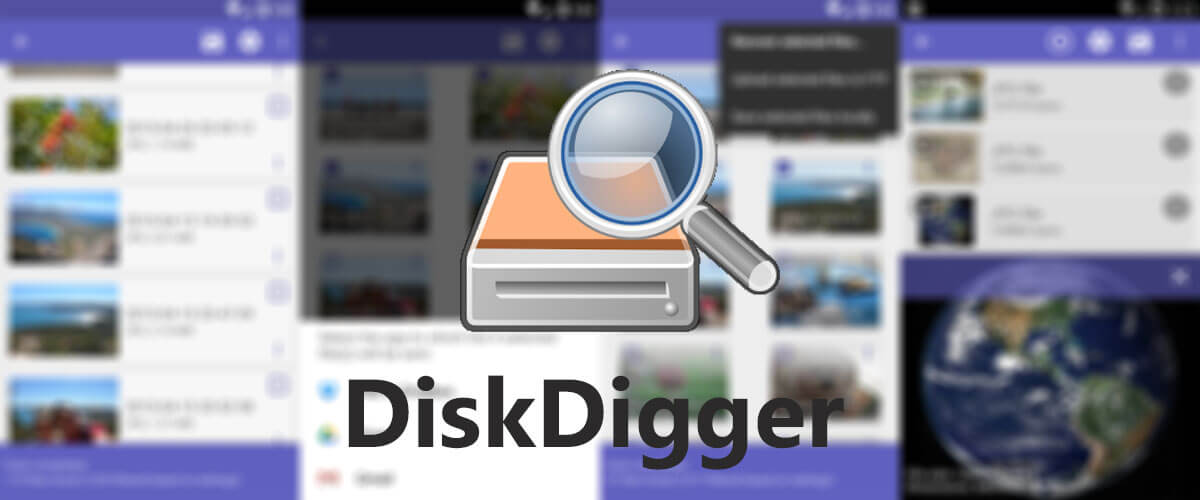 Ever by mistake deleted an important file or it got corrupted? And there is no way that you can think of to get it back? Well, you don't need to worry anymore. DiskDigger – a popular recovery software that undeletes and recovers your lost/corrupted files – in now available for Android. No need to worry about files getting corrupted now, you have this great app to save you. Although the free version of the app offers recovery of only images and videos, you can upgrade to the pro version to recover other files besides images and videos.
This app does not need a rooted device to work, but there are more chances to recover a file if the device is rooted. Also, you will be able to recover your images in high quality if you have a rooted device. There are limitations which cannot be avoided. The app works more efficiently and flawlessly on rooted devices. The pro version of the app costs only $14.99 full-time. You don't have to pay a single penny after that.
SDFix is a system modifier tool that helps those running Kit Kat and Lollipop overcome the dreaded locked-down SD card problem. I have personally tested this on a Note 3 running both Kit Kat and Lollipop as well as an HTC One M9, NVIDIA Shield Tablet, and Nexus 5 all running Lollipop. This makes your SD card useful and takes away the limitations placed on other apps like file browsers. It's definitely worth a shot if you are afflicted with this issue. It's also absurdly easy to use. Open it, hit go, wait a few seconds, and then uninstall the app.
Kernel Adiutor
Kernel Adiutor basically takes care of the amazing features of the CPU of an Android Phone. The Kernel parameters are an important part of an Android phone and this particular app makes sure that everything is in place. There are multiple functions that you can perform with the help of the amazing Kernel Adiutor features such as monitoring CPU voltage and frequency, GPU frequency and several other low memory diminishing functions as well. An amazing solution for those who need it, this particular app is a dream come true for all the phone rooters.
Servicely
Price: Free / Up to $13.99
Naptime – the original battery saver
YouTube Vanced
YouTube Vanced is an advanced version of YouTube which is heavily modded to add more features that you won't find in the official app. If you are active in the Android community, you should know that this app is among the top most popular app in the developer community.
Along with the special features, YouTube Vanced has a significant improvement over the official YouTube app. Check out the critical features given in the link below and decide whether you want to use the modded one or stick to the official version.
Root Checker
BuildProp Editor
Sometimes, it so happens that building a property file in the Android can be a bit difficult. And most people have the same complaint again and again. With the help of BuildProp Editor, you can easily have any property file on your Android phone built and edited properly. BuildProp Editor is your go-to solution app for handling such issues. Without any single complications, this particular android rooted app helps to increase the performance level of the Android Device by handling such complex issues. This one is certainly an app worth using.
HEBF Optimiser
Feeling heartbroken? Your heart can be empty don't let your battery be too! With this app, the battery life of your phone is going to increase, and your battery is going to be efficient. This is an app which aims to do something exactly like that. With a fantastic and simple UI, it manages to win everyone's heart and to run this app you're going to need a rooted device. Each option has a clear description of what it does so that the person using it doesn't feel confused. This app is a 'must have' if you want to increase the capacity of your battery.

Substratum theme engine
Magisk Manager
Magisk is one of the most popular and powerful root apps. It's also relatively new. Its big function is allowing you to hide root very effectively. That lets you do things like watch Netflix or play Pokemon Go while rooted. It has a variety of other functions, including modules that add even more functionality. It's a real must-have root app. It's not longer available on Google Play. Thus, you'll have to pick up the APK from XDA-Developers. The app is also in active development. That means it gets new features, designs, and fixes fairly frequently.
Migrate is one of the newer root apps on the list. It's a ROM migration tool. You basically back-up a bunch of data, including apps, app data, call logs, SMS, and other bits of information. The app creates a flashable zip file. You flash a new ROM and then the flashable zip afterward. You boot up and it's like you never left after a final installation period. This one is still very new. In fact, it's still in beta. However, this takes a lot of the setup process out of installing a new ROM. It also works with Magisk (in fact, the developer recommends it). The app is currently free with no in-app purchases or ads for now.
Permission Ruler
Joe Hindy / Android Authority
Permission Ruler is a bit of a diamond in the rough for root apps. It does require root to do anything other than manually manage your permissions. However, with root, this app does something kind of unique. It turns off permissions for all of your apps while the screen is off. That way they can't do naughty things in the background while your phone sits in your pocket. That is its main function and it's quite simple. Make sure to pause the app before uninstalling or all of your apps will have their permissions revoked and you have to manually re-enable them. Otherwise, the app is free to use.
Servers Ultimate Pro
The App is serviceable without rooting and comes with various networking tools to maintain the custom servers.

FK Kernel Manager
Price: $3.49 with optional in-app purchases
Joe Hindy / Android Authority
DPI Changer
Ever heard of the term DPI? More commonly known as the Pixels per inch, this particular measure tells you about the actual quality of your phone's display. And to change or improve it, you can take the assistance of the DPI changer. Never has been the changing of the visual quality this easier. XDA format induced DPI Changer is one of the best apps that you will find on your Android phone. No wonder people are so crazy about it. The amazing features that it provides are simply the best at what they do. Change your visual experience with the amazing DPI Changer.
Solid Explorer
Aren't you tired of searching for the file explorer which has the root compatibility but matches your demand on the other aspects such as advertisement free and short in size etc.?
Worry not as this app at your service is a file explorer which functions mostly on all the phones without root and can perform every other function as the regular file explorers out there but this one is clean, small and free of advertisements. Of course, when the root option, which is inside the explorer itself, is switched on it allows us to do many more exciting functions. It's a great app altogether, and you should go for it.

Viper4Android
Viper4Android is an audio modification tool that gives you untold amounts of control over how your audio sounds coming out of the speakers, out of Bluetooth devices, and out of your headphones. It comes with its own audio driver, an equalizer, tons of effects that allow you to control how your audio sounds, and a lot more. It's a complicated install process and you'll need to go to the official XDA thread for downloads and instructions, but this is as good as it gets when it comes to audio modifications on Android.
Migrate – Custom ROM data backup
Migrate is a ROM migration gadget and is among the latest root application present in this list. With this, you may backup lots of information comprising several data pieces, SMS, call logs, applications, and app data. Furthermore, Migrate forms a Flashable Zip file to flash a modern ROM, thereby the Flashable Zip later on. You initialize, and it'll seem you had never withdrawn ahead of the end installation period. Migrate is very much new, which is yet in Beta.
Nevertheless, it might take much setup procedure Away from a modern ROM installation. Furthermore, The developer of Migrate recommends it to function with Magisk. However, Migrate is presently free with zero in-app advertisements and purchases.
List of the discontinued apps
These discontinued apps are no longer available in the Google Play Store or any other development platform. These are of no use now, but you may still want to know them? Check below!
1.1. GMD Gesture Control
GMD Gesture Control is your basic rooted app that can turn your Android into very smart gesture recognizing agent. Yes, you can have access to numerous apps and folders just with simple gestures fitted into your Android Smartphone. Sounds amazing right? Well, we can certainly say cheers to such an amazing Android rooted app that makes accessing certain applications an easy feat. Create some patterns and gestures according to your liking with the GMD Gesture Control. Not only is it time-saving but it also makes sure that you have an easy access to the important files and applications on your phone.
1.2. Wakelock Detector
Ever thought why your phone keeps waking up even when you turn it off? This is because some of the apps which run in the background don't let it go to sleep. Well, now you've some options. With this app, you can run tests on your phone to check those particular apps that are running in the background and not letting your phone to turn off! It might save you a lot of battery life as the unwanted background apps take battery life, the most of it. You can run the app and know everything about the how long the app has been running and how much battery life has been gone etc.
1.3. Quick Reboot
1.4. GMD GestureControl Lite
Those with the multi-touch gestures capable devices can add more functionality and custom gestures using GMD Gesture Control.
1.5. Device Control
This is another one of those amazing root apps for Android that will have your phone functioning in the best way possible. One look at the app and you know that the services are absolutely reliable and efficient. With the help of the features of Device Control, you will be able to control the way your device works. Handle the hardware issues of your phone in the best way with this app with the amazing Device Control. The amazing features of the app allow you to configure the GPU and the CPU frequencies in the best way possible.
1.6. ES File Explorer
It is another tool for the people who want to flash most of the things such as the ROM and the stock ROM of various mobile phones. This app is really a nice app as you can flash most of the things such as ROM which is custom and other file formats like ZIP and CWM. You can also back up the whole device. It automatically makes it flash for you and lets you restore back to kernel and you can then recover using an SD card. This app comes free. But limited to three free flashes per day. You can also buy the paid version for better experience always.
Terminal Emulator
Lucky Patcher
Lucky Patcher is basically a really famous app for, as this app uses this term, "Patching" the applications what this means it you can remove all the unnecessary ads from the games you play and the apps that you use and also you can access most of the apps which have the in-app purchases.
Basically it does everything for free within a few minutes. You can see the effect of this app shortly after you're done installing it. If there's any game or any app from which you want to remove the apps it can be done really easily and it works well in rooted devices.
Xposed Framework
Xposed Framework has replaced installing ROMs for many as the default root experience. Modules are created inside of the framework by many developers that do various things like theming, UI and performance tweaks, visual modification, button remapping, and much, much more. Modules can be a tad difficult to find sometimes depending on your device but there are plenty of universal ones that you can use and enjoy. Magisk Manager kind of usurped Xposed as the must-have root app for mobile. However, you can install Xposed as a Magisk module so it doesn't really matter either way. Additionally, Xposed works better for older versions of Android rather than newer ones.
Substratum and Synergy
Price: Free / Varies
Next on our list is a very useful root app called Tasker. This powerful application can make your phone do pretty much anything you want. It's a vague description but an accurate one because the only limit is your imagination. Many of the functions don't need root permissions. It does add some functionality if you have it, though. It's a great application, especially for tinkerers and those who have unusual needs for their smartphones. Do beware, though, because the learning curve is rather steep. It's useful with or without root. You can also use this one for free if you use Google Play Pass.
Naptime
Price: Free / Up to $12.99
Joe Hindy / Android Authority
Server + PHP + MySQL
3C Toolbox
3C toolbox is basically one of the best apps and had to be included on our list. Making various changes in the system of the Android Phones, this app is the best thing right now. The versatile options provided with the features of the phone are particularly the reason why people consider it the best of the Android rooted apps. You can easily perform various functions such as battery backup, automated back-ups, CPU Control and many other essential functions that will invariably prove to be beneficial for the performance of your Android.
Disk Digger
Are you eager to find out all the deleted stuff from your phone? Well, the Disk Digger can be your ultimate solution in that case. One of the most amazing and fantastic app for the rooted as well as the unrooted phones, this app is a masterpiece when it comes to finding and locating the deleted files. Well, in case the phones that are not rooted, the app is unable to undergo an elaborate search through the deleted files. But in the case of the rooted ones, this one is practically a dream come true. Make sure that you try this app once and you will know exactly what we are talking about.

ROM Toolbox Lite
Certainly, you are aware of the amazing customization options that are provided by the ROM of an OS. But it certainly takes a techno genius to figure out the whole finishing procedure of the ROM Installation. Well, no longer as we have a solution for that. And that is the time when you need a savior app that would do all the dirty work for you. Do we need to explain the significance of the ROM Toolbox any further? With the help of the amazing app, you will be able to easily make sure that your ROM installation is properly finished.
The best root apps for Android
System App Remover
Are you familiar with the part where you don't have any more space in your low RAM phone, and you wish if you could uninstall the system apps which you don't even use, at least some of them? There are some apps which are not really required and end up taking more RAM then the other apps. You have a solution now! This app let's you remove all the bloatware and all the system app you want to remove so that you get free space and your mobile becomes a bit faster than before.

Titanium Backup
Price: Free / $5.99
Boot Animations
Are you just sick and tired of watching the same old animation on the phone once you reboot it? Well, this is something that most people complain about. And there is no better solution to this than the amazing Boot Animations that will provide your phone with a new animation every single time you reboot the phone. The app is easily available for download at the Play Store, so that's something. Hassle-free options for new and refreshed animations for your Android phone at the Boot Animations, can it get better than this? We hope not as this is the best you will have.
SmartPack-Kernel Manager (ROOT)
SmartPack-Kernel Manager is the modified version of Kernel Adiutor developed by Willi Ye. It has all the functionalities of Kernel Audiutor, with additional tweaks, which requires BusyBox to be installed (especially, 'unzip' & 'mke2fs' binaries for auto-flashing & 'curl' or 'wget' binary for kernel OTA updates). Most of the features in SmartPack-kernel Manager need kernel-level support. It's a free app, but you can upgrade to Pro version to unlock hidden features.
Solid Explorer
Price: Free / $1.99
Solid Explorer is a really good file manager. It works without root for most tasks. The app can do the usual stuff like copy and paste, unzip files, etc. It also has support for cloud storage and network storage devices. The design is good, too. There is the option to enable root within the app. That allows you to do all kinds of stuff that you couldn't previously. There are a lot of good file managers with root access. However, this one is clean, it works well, and it's cheap with no advertising.
AFWall+ (Android Firewall +)

Bouncer Android app
With the Bouncer app, you may grant temporary permissions for your application. So, if you wish to click pictures or tag any location, yet don't want this app to get access to your area or use your camera when it asks for it? The Bouncer App exactly fulfills your wish. No sooner than you close this application, Bouncer immediately withdraws the Authorization for you automatically such that you move back to perform things you perform best. Also, you no longer need to worry regarding applications that shall cause battery drainage or invade your privacy.
This android app has been created for a single-time authorization, however, not for grants where you may have this application in the forefront. You may use Bouncer for dual purposes, yet as you use your applications all over the day, they shall appear in the highlights for maximum instances.
No requirement of intricated setups, i.e., no adb or root
Don'thave to worry about applications working in the background
Additional privacy, battery life, and security
Few devices function better when you have Bouncer because of various restrictions. A few devices like Nokia might avert Bouncer from operating due to their violent battery control.
Franco Kernel Manager
Furthermore, it supports many devices, mainly in the OnePlus and Google device line-up. Franco Kernel Manager isn't the sole application for particular post-sales kernel or ROM. Nevertheless, once it gets adaptable with your device, it is surely the perfect application for your device. It even comes up among some of the current active Play Store development. Lastly, Franco Kernel Manager functions for around $3.49, highly suggestive for people who desire greater control.
Smart Booster
Cleaning the phone cache or memory can be a task sometimes, especially when you're pone is going all slow in the meantime. Enter, the amazing Smart Booster, your solution to boosting your phone in an effective and efficient way. Well, this is something that only a top-level rooted app can do. Smart Booster is known as one of the most popular and the best rooted Android apps in all time. Making your phone incredibly faster with its features, the amazing Smart Booster will comprise of some of the best and the most amazing features, just for you.
Titanium Backup
Backing up data is really important nowadays because you never know when you can lose valuable data. If you've a rooted android device than this is the app you should really try. You don't know what could happen to your device the next day, right? That's why it is important for us to keep a backup of the important files we have. With the help of this amazing app you can back up your application data, freeze apps and you can separate the bloatware. Of course the premium version has a lot of other advanced features and doesn't need specifications but you can try this version too.

SD Maid – System Cleaning Tool
Designed to free up space on the internal storage or SD Card by searching the widowed files and folders left by the uninstalled applications, the SD Maid is a perfect storage maintenance app for those who run out of space. Upon all, it also doubles as a file manager.
3C All-in-One Toolbox Pro
The 3C All-in-One Toolbox Pro allows you to run a task manager in order to manage or kills apps, backup or restore APKs, tweak your voltage setting and CPU Governor, tweak your system settings such as SD cache size or just view the wealth of diagnostic data.
The App improves the original comprehensive system monitoring and tweaking toolkit by adding more functionality.
Amplify- Battery Extender
This app is very similar to every other battery monitoring apps. If you have a rooted phone, you're ready to go! It is under your control how your phone uses and manages the battery power. You're given with many settings with which you can control for how much time your mobile screen can stay away or how many times can your mobile phone be awake. The total control is in your hands. Feel like a god? There's more to it. This app presents you with a super sleek design and as a well-built app.