Is Your Phone Bootloader Unlockable?
Now you must check whether your phone is bootloader unlockable or not so make sure that you have read this article on how to check if your phone is bootloader unlockable or not also make sure that you have installed the USB drivers and also have set up ADB and fastboot on your Windows or Mac.
Once you know that your phone is spooler unlockable then you should continue with this tutorial or else you can ask for help in the comment section down below.
Please note that unlocking bootloader may void your warranty and will wipe all the data on your phone. so, make sure that you have made a backup before proceeding.
Now let's see how to unlock the bootloader on your phone.
Below I have shown you step by step procedure to root any Android phone that supports Bootloader unlocking.
Boot your phone into Bootloader Mode
The first thing you do is you need to open your phone and then Go to Settings.
Now go back to Settings and then go to Developer Options and Enable OEM Unlocking to enter the password if it asks you for a password.
Scroll down and you will also see an option called USB debugging tap on it to enable it.
First Power Off your phone.
Now here comes the tricky our different phones will have different but in combination to boot into bootloader mode. So, you need to find the right combination for your phone for most phones out there the button combination is Volume Up + Power Button.
While for some other phones it is Volume Down + Power Button or if you don't want to use any button combination you can just use the ADB command to boot your phone directly to boot the Bootloader mode.
Connect your phone to the PC.
Then you need to open the terminal and type the below command.
adb reboot bootloader
Hit enter and this will ask you for permission on your phone then just allow the permission.
Now it should boot your phone into bootloader mode.
However, if you are using the button combination then you need to do is you need to press the Power button + Volume Up button or Power button + Volume Down button whichever works for your phone.
Now for some phones, this button combination will not directly take them to the bootloader mode instead it will take them to the boot menu. So, if you end up in the boot menu then you should look for the option called boot into bootloader.
Then you should use your volume keys to browse through the option and then select the option which says reboot into bootloader and select with the power button and it should boot your phone into bootloader mode.
If you have any problems then please ask me in the comment section down below.
Connecting Phone to PC Using ADB and Fastboot commands
Now once your phone is in the fastboot mode Connect your phone to your PC.
Make sure that you have already installed all the USB drivers. so, you don't have any problem connecting your phone. But if you're using a Mac you don't need to install any drivers.
Once your phone is connected to your PC. You need to open the terminal on Mac or open minimal ADB and fastboot on Windows and type
Hit enter this should return a list of devices that are connected to your computer.
And you will see your devices there with an ID this means that your phone is properly connected to your PC in fastboot mode and if it doesn't show your device and it means that your phone is not connected and it could be that your phone is not in fastboot mode or you'd have an installed USB driver.
If you're using Windows now once your phone is properly connected you can also type.
fastboot flashing get_unlock_ability
fastboot oem device-info
This means that we need to unlock both of these layers on this phone.
Now this command may also not work for your phone it depends on what type of when you're using.
Unlocking the Bootloader of your phone
fastboot oem unlock
fastboot flashing unlock
And Hit enter, now depending on what phone you're using now if you may directly start unlocking your phone or it may show you a bootloader unlock the screen.
If you see a bootloader unlock screen then you should use your volume keys to highlight and choose unlock the bootloader or choose something like yes allowed bootloader or yes or no or whatever the options your phone is showing you.
And when you choose the option just press the volume key or power button to confirm your choice and it should start unlocking your bootloader.
Now as we have seen in an example your device might also have an extra layer of law which is critical law.
So for that, you need to boot your phone into bootloader mode again and type.
fastboot flashing unlock_critical
Rooting your phone
Now once your phone bootloader is unlocked. let's talk about the root methods now there are two ways to root your phone one is using TWRP and the other is without using TWRP.
The TWRP method is easier but not all the phones have TWRP available for them. And if you can't find TWRP for your phone then you can still root your phone as long as you have an unlocked bootloader.
Now before we talk about the two methods in detail we should first find a TWRP for your phone and then you can decide which method you should use.
So first you go to the TWRP website and search for your phone using the phone name or phone's code name.
Once you see your device in the list click on it and download it.
If you don't find TWRP Recovery for your device then you can simply go to xda-developers
Go to your phone section and look for TWRP or search for TWRP and download it from there.
Now if you don't find a TWRP there as well then you can go to this website and look for TWRP for your phone there.
And even if you don't find a TWRP for your phone you will still be able to Root your phone using other methods.
Now let's talk about the two methods, the first method is using TWRP you can use this method if you manage to find a TWRP for your phone or if you want to install a custom recovery along with rooting your phone.
The other method is boot image patching you should use this method if you didn't find a TWRP or you just want to root your phone without TWRP.
Rooting Android Using Boot Image Patching
For this method, you need two files one is your current boot image file and the other is Magisk App.
To get the boot image file for your phone, first of all, we need to check which ROM version your phone is running.
Now you will have to download the firmware file for your phone of the same Build Number that you are running on your phone.
So I will suggest you update your phone to the latest build version and download the latest firmware build.
Sometimes it's hard to find older builds. You can find the ROM file from your phone manufacturer's website like for OnePlus we can find it from the OnePlus website for Google you can find it from google website and etc.
But if you are using a Chinese phone or some other phone then you may find it hard to find the firmware for your phone. So you can just go to this website and look for your phone and download the file.
Now once you have downloaded the firmware file you need to extract the boot image file from the firmware file.
And then copy the boot image file to your phone.
I will recommend you copy it to the download folder.
Now go ahead and download Magisk Manager Apk and install it on your phone.
Then open Magisk Manager App and tap on install then install.
Now Select and patch a file and select your stock boot image file.
Magisk Manager will install Magisk to your boot image and store it in the download folder as magisk_patched.img.
Now all you have to do is copy this file from your phone to your PC.
And boot your phone into fastboot mode again and connect your phone to your PC.
Now open the terminal on Mac or open minimal ADB and fastboot on Windows and type.
And Hit enter, to check if your phone is properly connected.
Now you have to type.
fastboot flash boot /path of the image file/
If you cannot type the path just drag and drop the file to the terminal and it should enter the path of the file automatically.
Hit enter, and it should start flashing the file.
Now once that's done you need to type.
Hit enter, and that's it now it will reboot your phone. And your phone should be rooted.
Once your phone boots up open Magisk Manager App and you should check and verify if it's rooted.
Rooting Android Using TWRP Recovery
Now before we begin I just want to make clear that in this method I will only show you the way to Root your phone using TWRP and I may not show how to install TWRP as it's not the purpose of this tutorial and the process can get a bit complicated considering a different type of phones out there.
So I had covered the complete process of installing TWRP in this article. In this guide, we will only focus on the reading process rather than installing the process of the TWRP and will only cover as much as needed.
The first thing you need to do is you need to make sure that you have already downloaded the TWRP image file for your phone on your computer. You also need to download Magisk Zip file. You can either download this on your phone or on your PC.
First, you need to boot your phone into fastboot mode as we did before.
Connect your phone to your computer using a USB cable and open the terminal and type.
And Hit enter, to check if your phone is properly connected.
Now type.
fastboot boot /path of the image file/
Again you can also drag and drop and it will automatically enter the path of the image file.
Hit enter, and it should boot your phone into TWRP recovery mode.
Now, do note that since we use the boot command to boot into the recovery it only temporarily boots us to TWRP recovery and it didn't install it so once you boot into recovery mode you will see a screen like this.
It says unmodified system partition where you need to select keep read-only.
Now there are three ways to flash Mgisk Zip file one is via PC using ADB sideload other is flashing images from the internal storage of your phone and the other is using OTG.
To install Magisk from PC
And swipe to start to sideload. Make sure your phone is connected to your PC.
Now open the terminal and type.
adb sideload /path of the zip file/
Hit enter, and it should start flashing the Magisk Zip file to your phone. If your file is internal storage.
Go to install and browse for matches in the file select the file and swipe to flash it.
Once it's done flashing your phone is rooted and now you can reboot your phone.
You can also confirm root by checking the Magisk Manager app on your phone and if the app is not there then you can easily install it from here.
About this article
Did this summary help you?
Thanks to all authors for creating a page that has been read 69,637 times.
How do you root your phone?
Select and download the Android Root tool.
Enable the Android Root tool to access your Android devices.
Root your Android phone or tablet easily.
Android rooting might cause data loss on your phone. Check out this Android backup software to take a full backup beforehand.
Part 1. Best 4 Android Rooting Tool to Root Android with Computer
Part 2. Best 3 Root Apps for Android to Root Android without Computer
Part 1. Best 4 Android Rooting Tool to Root Android with Computer
In this part, I recommend the best 5 root tools for Android, which enables us to root your phone or tablet from the computer easily and conveniently. If you failed to find the tool you need, you can also check the top 30 Android Root Apps in 2017. You can also get Security Apps for Mobile Phones after you root your Android phone.
Kingo
Fully compatible with Android 2.3 up to Android 4.2.2.
Enable to remove root at any time.
Free of charge.
Safe and risk-free.
SRSRoot
SRSRoot is a little rooting software for Android. With it, you can root your Android phone or tablet, as well as remove root access of rooted Android devices with a single click. It's free of charge and provides you with two ways to root. One is Root Device (All Methods) the other is Root Device (SmartRoot).
Work well with Android 1.5 up to Android 4.2.
Support unroot.
Root Genius
As its name suggests, Root Genius is a smart Android root software created in China. It makes Android rooting simple, easy, and fast.
Support more than 10,000 Android phones.
One-click to root, simple, and easy.
Enable to flash custom ROM, and remove built-in-apps after rooting.
Compatible with Android from 2.2 to 6.
Free
IRoot
Just like Root Genius, iRoot is another powerful root software created by Chinese people. Just one click, and you can be the master of your rooted Android phone or tablet.
Support thousands of Android phones.
The high success rate of rooting Android.
Free of charge.
SuperSU Pro Root App
Root access prompting, logging, and notifications.
Temporarily unroot or completely unroot your phone or tablet.
Work even when Android is not properly booted.
Wake on prompt.
Work as a system app.
Accesses it by dialing *#*#1234#*#* or *#*#7873778#*#* from the dialer even it is hidden from the launcher.
Selectable themes Dark, Light, Light- Dark Actionbar, and Default device.
Selectable icons for the Android root app.
Smooth Android root app, no extra load on CPU.
No advertisement.
Can be hidden.
Small in size, just 2.2MB space.
Root without PC.
Superuser Root App
This rooted app for Android does almost the same as the SuperSU Android Root tool. With this app, you are going to get PIN protection for the fee, which is available after paying for it in the SuperSU.
This Android root app is a little heavy compared to SuperSU when it comes to CPU uses. The interface was not that good when the beta version was launched, but the official version is fine and runs smoothly and root without PC. The developer of this app has announced that this app will always be free and no paid version will be launched ever.
It is an open-source project; you can find the source code at Github.
PIN protection. It asks for a PIN whenever it encounters a root access request.
Every root app for Android can be configured separately.
Root access prompting, logging, and notification features.
Root without PC.
It can handle multiple root access requests at the same time.
Updates very frequently in the marketplace, hence you will get added support to all the newly rooted Android versions almost instantly.
You can set the duration of the request before they time out.
If you are looking for a free rooted Android app, then you cannot find any app better than this one. You will never feel that you make a compromise by not going for a paid Android root app.
No security voids in this rooted Android app, everything is transparent.
This Android root app is a little bit heavy in terms of CPU uses
The interface could be made better, but this can be of personal preference. If I don't like the interface doesn't mean you will feel the same.
Superuser X [L] Root App
It is an Android root app designed for experienced people or developers, newbies or amateurs are advised to stay away from this app. This app permits all the apps to access roots once the binary file gets installed, you can also remove this app after that. Hence, you won't get any pop-ups asking for permission to access the root, those pop-ups might be irritating for you if you use plenty of rooted apps for Android. Using this app you can stay away from that irritation to root without PC freely.
You will be getting the root access even if this app is uninstalled or gets corrupted once the binary file gets installed.
You can also uninstall the app after installing the binary file. Hence, you can save memory space.
Gives root access to every app without prompting for permission which can save your time, memory, and CPU.
Root without PC.
If you are in a habit of downloading and installing random rooted apps for Android from the web, then the app is not for you. You might brick your rooted Android phone in that case.
The free version of this app shows some ads, to get rid of that, you should purchase the paid version.
This root app for Android is currently available for those Android devices which are running on the ARM processor.
The SRSRoot is one of the rooting software for Android devices. It is through the SRSRoot that you can easily root the Android phone or tablet and offer options to remove the root as well. All of these important rooting features can be done in one single click.
Free of charge
Two ways to root: Root Device (All Methods) and Root Device (SmartRoot)
Has unroot features
Work well with Android OS 1.5 up to Android OS 7
The iRoot is a smart Android rooting software that can be used for any Android phone and tablet nowadays. It is also a one-click tool that you can easily use for rooting.
High success rate for rooting
Free of charge
No hassle
This Root Genius, just like what its name implies, is a smart rooting software that can be used on any Android device. Be it phone or tablet, the Root Genius can be useful. It is one of those root tools that make rooting simple, fast, and easy.
Root in one click
No need to install drivers for any Android phone
Supports more than 10,000 Android models
Able to flash custom ROM
Able to remove built-in apps right after rooting
Compatible with Android OS 2.2 up to 7.0
Free of charge
Unlocks hidden features
Ads free
Uninstall bloatware
Boots battery life
Privacy guarded
Speed up phone performance
Fully compatible with the Android OS 2.3 and up to Android OS 7.0.
Free of charge.
Safe.
Risk free.
Enable to remove the root any time.
Root access logging, prompting, and notifications
Temporarily or completely unroot your device
Works even if the Android device is not correctly booted
Wake upon prompt
Works as a system apparently
Speed up phone performance
Smooth app
Does not cause extra load to the CPU
No advertisements
Can be easily hidden
Small size
Superuser X[L]
This is one of the root access app designed for veteran developers. The amateurs should not use this app though, especially since this is the kind of app that takes advantage of binary files.
Permits access to roots without pop ups
Can be removed after installation
Even when uninstalled, root access is still available
Uninstalling the app is possible as long as the binary files are already installed
Give root access without prompting
Designed only for experienced developers
Not suitable for those who randomly downloads and installs apps
Free version has ads
Only available for Android phones running on ARM processor
App uses the command line interface
No GUI provided
This app has the same functions as the SuperSU app. Compared to SuperSu though, the app is a bit heavy. The interface is also lacking.
Totally open source
With PIN protection
Apps are easily configured separately
Root access logging, prompting, and notifications
Updates frequently
Set requests duration before timing app
Free – no paid version
No security voids
A bit heavy in CPU use
Interface needs improvement
One Click Root Tool
This is a popular software program which quickly and easily roots all of the popular Android phone models in the market.
Titanium backup
Tethering without fees
New skins can be installed
No data loss due to Titan
Save battery life
Easy to use
KingRoot
Speed up phone performance
Uninstall bloatware
Archive notifications
Removes phone limitation
Full access will be allowed
Part 1. Prep Work before Rooting Android Phone or Tablet
Make a Full Backup for Your Android Phone or Tablet
Nobody confirms that Android rooting is absolutely safe and lossless. To avoid any potential data loss, it's necessary to backup your Android phone or tablet before rooting your android phone and tablet.
Your Android Phone or Tablet Is Fully Charged
You don't know how much time it will take to finish the root process. If your Android phone or tablet runs out of battery during the rooting, it might become a brick. Thus, make sure to power up your Android phone or tablet to be fully charged.
Find Suitable Root Tool to Root an Android Tablet or Phone
Not every root tool does work for you. Some root tools are only available for rooting limited Android phones and tablets. Therefore, it's important for you to find a suitable root tool that ensures that your Android phone or tablet is supported. In this article, I recommend two useful rooting tools to root an Android phone or root an Android tablet easily, Dr. Fone One-Click Android Root Tool and Root Genius.
Watch Videos about Rooting Android Phone
There're many YouTube videos telling you how to root an Android phone or tablet step by step. Watch such kinds of videos, and you know what will happen in advance.
Learn How to Unroot Android Tablet and Phone
As I mentioned above, the chance is that you might fail to root and everything is gone. You must be clear on how to unroot. If it happened, you can unroot your Android phone or tablet to go back to normal.
Part 2. How to Root my Android Tablet and Root Android Phone by Using Root Genius
To get started, download Root Genius from its official website to root Android tablet. Run it and use a USB cable to connect your Android phone or tablet to your computer. Then, Root Genius will automatically detect and recognize your Android phone or tablet.
Fail to connect? Ensure that you have enabled USB debugging on your Android phone or tablet. Then, click Next to get your Android phone or tablet connected.
Step 2. Start Rooting Your Android Phone and Tablet
In the primary window, go to the lower right corner and tick I accept. Then, click Root it. In the rooting process, DO NOT disconnect your Android phone or tablet.
What exactly is root?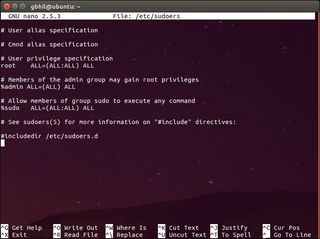 Source: Android Central(Image credit: Source: Android Central)
When you root your Android, you're simply adding a standard Linux function that was removed.
System root vs. Systemless root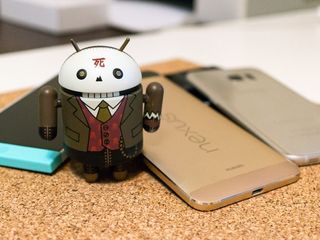 Since the release of Android 4. 3 the process that handles requests for root access has to run as soon as you turn on your phone. This daemon (that's what these sorts of processes are called) also needs special permissions so it can work as intended. To make both of these things happen, files in the phone's system folder had to be modified.
When Android 5. 0 was released things changed and the boot image — software that does exactly what you think it does: boot up Android on your phone — need to be modified so that the su daemon was launched. Since this doesn't modify the system partition, it was called a systemless root.
Systemless root is what you'll have unless you can build Android for your phone and install it.
Work on systemless root was quickly halted when a way to root phones running Android 5 by editing the system files was found, but Google patched the method with Android 6 and systemless root was once again required.
It's good that Google patches things to keep our phones more secure because most people don't care about rooting phones and need these protections. In this case, it was also good for the rooting community at large because a systemless root is better in a lot of ways.
Unless you have a very old phone or just want to practice building Android yourself on a Pixel or other open hardware platform supported by Google, you'll probably be using a systemless root method.
Should I root my Android?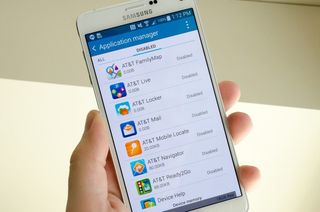 Yes. Maybe. All three answers are perfectly valid. People have different reasons to want to root their devices. Some do it just because they can — they paid for the hardware and think they should be able to do anything they like. Others want to be able to add things that aren't there, like internet servers or be able to «fix» services that are there but don't work the way they would like them to work. People might buy a phone because they like the hardware, but hate the software and want to change it. Mostly, people root their phones because they simply want to get rid of the extra things on it that they don't want. Every one of these reasons — as well as any reason you might have that aren't mentioned here — are the right reasons.
Most people want root to get rid of the bloat.
Rooting your phone puts you in charge when it comes to privacy and security. That's good and bad.
Getting ready to root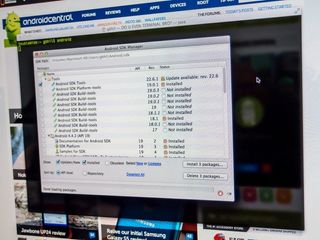 Here is our comprehensive walkthrough of how to set up and install the Android SDK
Depending on which phone you have, unlocking the bootloader is slightly different. The «standard» way is by using the OEM unlock command. If you're using a Motorola, Sony, or LG phone you'll be able to get an «official» cryptographic token to unlock your bootloader for some devices. You'll find how to do that and who to get it from at each vendor's developer pages in the links below. Remember that unlocking the bootloader on your Android may affect the warranty status.
Motorola bootloader unlocking
LG bootloader unlocking
Sony bootloader unlocking
How to root my phone?
How you root your Android is going to depend on which one you have. There are over 12,000 different Android models (and that's only counting ones that can access Google Play) from hundreds of different manufacturers. Almost all of them have been designed so that they are hard to root. That's because if it is is easy for you to root your phone when you want extra access, it may also be easy for someone else to root your phone and get the same access — which means they would have all of your important private data.
There are models specifically hardened to prevent unauthorized access (that means rooting, too) like the BlackBerry KEY2 as well as devices that were designed to be safely and easily unlocked for full developer access like the Google Pixel 4. Most phones fall somewhere in between, and when carriers get involved they have control over the process, too.
The best Android phones
With over 12,000 different models, we can't cover every single method to root every single device. We can point you in the right direction and help you get there, though.
Rooting your Samsung phone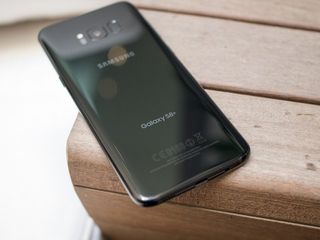 Samsung used to offer «developer editions» of their popular models, but weak sales (they usually needed to be paid for in full with no type of subsidy or financing) they seem to have stopped production. We have only ourselves to blame — it's just not worth making something that nobody is buying.
Samsung also makes very lucrative deals with carriers, and most of the time those carriers want to prevent you from rooting your phone. Recent models from AT&T or Verizon are notoriously difficult to exploit, and all the U. versions of the Galaxy S9 are locked up and encrypted. There might not ever be a way to root them. This isn't true for unlocked models sold outside of North America though.
Knox can pose special problems when trying to root.
To root most Samsung phones you'll need to use a program called Odin. It's a low-level firmware flashing tool that can push image files to the storage and overwrite existing images. You'll also need the correct USB drivers for Windows computers. If you're using a Mac computer or running Linux, the software that flashes images is called Heimdall. They both work essentially the same and carry the same risks — if you try and flash the wrong image or a bad image, your phone isn't going to be able to start. While this is often recoverable, know that there is always a chance you can ruin your phone or tablet, and your warranty is voided as soon as you begin.
Also, many Samsung phones ship with Knox security enabled. Knox is part of Samsung's special «Samsung Approved For Enterprise» feature where personal and work environments can be separated in a way that allows both to coexist on the same device. Knox can pose special problems when trying to root a phone that uses it, and it has a software counter that can show when device firmware has been tampered with. This means it's very easy for Samsung to void your warranty if you start fiddling with things.
XDA Forums are a group of people, including some from the mobile industry, who are dedicated to the good sort of hacking of mobile devices. It's one of the best places on the internet to learn about things like rooting your phone, and it's the first place I check when I have any questions, too!
Rooting your LG phone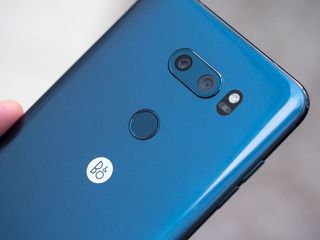 LG phones have several different methods to install the files needed for rooting. Some, mostly international models, are completely bootloader unlockable and it's trivial to push the files through a custom recovery, while some are locked up tighter and require some special tricks. As we see with Samsung phones, carriers have a lot of influence here, so most new LG phones sold in the US are difficult to root.
In the past, phones like the LG G6 were trivial to root even if you tried on a carrier-branded model. Those days are gone and now the process may be risky. As with Samsung phones, the best thing you can do is to check the XDA forums for your model.
Rooting your Huawei phone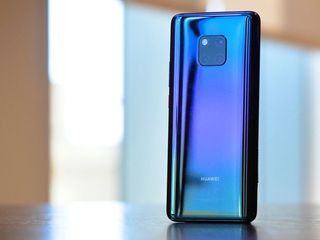 Huawei doesn't sell very many phones in North America, but the company is one of the largest smartphone manufacturers in the world and offers some really great products like the Mate 20 Pro, one of the best phones you can buy.
If you're interested in rooting your Huawei phone, the best thing you can do is read up on your model at XDA.
Huawei P30 Pro
Huawei Mate 30 Pro
Huawei P20 Pro
Rooting your OnePlus phone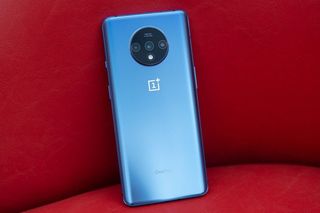 OnePlus has always been one of the more developer-friendly manufacturers, and all of the company's phones except the T-Mobile branded OnePlus 6T can be rooted exactly the same way a Pixel phone can be — by unlocking the bootloader through the standard Android commands and transferring the correct files to the phone itself.
While carrier influence may make the T-Mobile OnePlus 6T an outlier, nothing has changed for the company's latest version. You'll find a full tutorial for unlocking and rooting your OnePlus phone at XDA Developers.
Rooting your Motorola (Lenovo) phone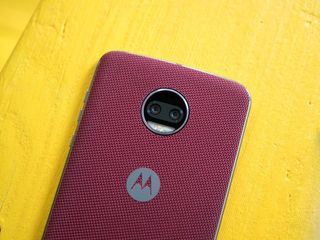 Motorola also offers a liberal bootloader unlocking policy for some models, which you'll find at their developer site. Using the standard Android SDK tools, you can unlock your bootloader so that a custom recovery image can be flash. This allows you to flash any other system image to your phone.
If your Motorola phone isn't covered under their bootloader unlocking policy (see the list here (opens in new tab)) you might have to resort to exploits or use commercial rooting apps. The best places to try are MOFOROOT or the relvant section at XDA Forums.
Rooting your Pixel phone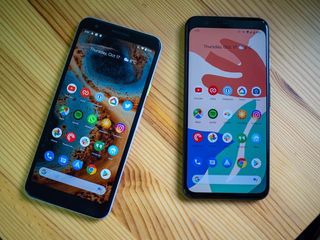 Source: Daniel Bader / Android Central(Image credit: Source: Daniel Bader / Android Central)
To root your Pixel phone, you should start with learning how to install and configure the Android SDK. There are plenty of one-click scripts or toolboxes that will unlock your bootloader and get you ready to flash (or even flash it for you) a custom recovery, but there's a great reason to learn how to do it yourself — you are able to fix most anything if it goes wrong by using the Factory Images.
Google not only supports unlocking your bootloader, but they also give you full and complete instructions on how to do it, how to flash third-party images and how to go back. Unlocking the bootloader doesn't break any warranties as Google realizes that there are many valid reasons to flash experimental on the developer/reference device for Android. Take advantage of this, and use the tools Google provides!
Once a third-party recovery image is flashed, you're easily able to transfer the files you need to root to your phone. We highly recommend a Pixel phone to anyone who wants to tinker with the Android software platform.
As mentioned previously, there are over 12,000 current Android models from hundreds of manufacturers. There's no way to include each and every one on a single page.
Some of these phones come with a method (either approved by the manufacturer or found by a third-party) to unlock the bootloader and use the custom recovery method to root them. Many of these other phones can be rooted with applications you run on a computer or the phone itself. Look at specific forums for your device if you want to explore this.
Commercial root apps work but check out the pros and cons before you use them.
Apps like these work because they take advantage of an exploit (a bug or glitch) in the software. This means that many security applications will identify them as a virus, and that software updates can (and do) break compatibility with them. Not every phone can be rooted through an app that leverages an exploit, but many can. It's certainly worth a look to see if your particular phone is supported.
**Updated February 2020: ** This article was completely rewritten to showcase all of the latest root guides and apps. update}
Preparing to Root your Android Devices
Install proper ADB (Android Debug Bridge) drivers for your phone/devices (links for android ADB drivers download)
Enable unknown sources (if you want to root without a pc).
Download the root checker app from Google play store: It is used for confirming that your phone or device is now fully rooted after using any of the listed best rooting methods below.
The Top Rooting Apps & Software to Root Android Devices
These top free rooting software and APKs (apps) below will root your Android phones and tablet devices within a few minutes. They're the best in the business of rooting Android devices.
Iroot (formerly Vroot) Rooting Software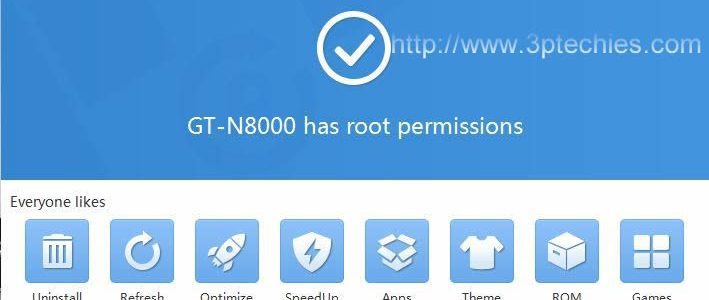 This is the best software for rooting any android phone, judging from the wide range of coverage and deep support for older operating systems, I will lightly advise you to try it first before the other ones in this list.
Vroot for PC software is a top tool for rooting/unrooting Android phones or devices. It can root almost all android devices running on 2. 2 (Froyo), 2. 3 (Gingerbread), 4. 0 (Ice Cream Sandwich),  4. 2 (Jelly Bean), 4. 2, and newer Operating Systems (OS).
The vRoot software was recently re-branded and code-named iRoot, the latest version of the app can be downloaded from here, while the older version that was used for this rooting guide can be gotten from the mirror site where we uploaded it.
We already have a detailed page that shows you how to use the vRoot software root method and the basic tips to use computer programs for rooting android. You can read up the vRoot guide here or continue with the other rooting methods below.
Kingoapp Root [Roots with/Without Computer]
kingoapp root software solution is just as effective as Vroot, although I have recorded more success with the former, I still rate it as highly as any other one-click root android software.
kingoroot android PC version is a big player among the best computer software to root and unroot any android phone. It works seamlessly with all major brands of Android phones, tablets, and other devices.
Kingo root app works best for computers that are connected to the internet. It is required that your computer remains connected to the internet before launching the kingo root software. Click the root button to root the connected device once the kingo root software has detected it.
How to Root any Android Phone with KingoRoot Tool
Ensure that your phone or computer is connected to the internet.
Install the Kingoapp or rooting software (depending on if you are rooting with or without the PC).
Launch from the home screen icon and click on the root button command to get root access.
Use the root checker app (linked above) to confirm that your phone is now rooted fully.
The super alternative is the kingoroot apk that works seamlessly on most Android tabs. You can download kingoroot apk to your SD card, and launch it to complete the root process.
SRS Root Software
SRSRoot software solution was one of my favorite for rooting android devices before Vroot came to the scene. Although I haven't used it for a while now, I can still recommend it for persons that didn't have success with the previous two.
Download Link:  srsroot. com
Framaroot (apk) App (Roots without PC)
Framaroot instant root apk is the best app so far for rooting and unrooting android without a computer. It has support for even the latest android operating system (OS).
Rooting and unrooting with Framaroot is as easy as installing the app ==>launching the same ==> and choosing from the list of available rooting exploits.
A wide range of successes have been recorded already with this little miracle-app; even newer devices such as Samsung Galaxy, nexus devices, Tecno R7, Nokia XL android, Huawei Ascend, and several others have been rooted with the Framaroot apk app.
How to Root with FramaRoot Android APK Rooting Tool
Download the latest version of framaroot apk from here.
Send it to your phone or device (if downloaded with a PC) and make sure that the apk is in your phone's memory.
Install the framaroot app (after enabling unknown sources for your device).
Select an Exploit (List of exploit methods for device and processor types would be listed at the end of this guide to serve as a pointer in helping you select the best exploit for your phone) and complete the actions.
Restart the device and launch the rooter checker to re-confirm your phone is rooted completely.
KingRoot [Roots With or Without a PC]
KingRoot is a potent rooting tool just as iRoot and KingoRoot apps. The software is light-weighted and worked flawlessly on some selected models of MTK devices we used for testing out their performance and reliability.
Their latest version supports a wide range of devices (as opined by some of our other editors) including Samsung, HTC, Motorola, and Sony Xperia droid devices. We hope to keep testing this app for a possible stand-alone review as soon as we can.
Tutorial on Rooting Android With or Without Computer
To root with KingRoot software or app, all you'd need to do is ==>
Download the English version of the root software from here or search Google for KingRoot Apk to download the root without the PC version.
==> hit the corresponding download button from the download options and ==> complete the rooting process from the GUI of the app. Install the root checker app to confirm that your device is now completely rooted.
New Update!, the latest version of the KingRoot tool (for the new android version) has gained support for almost all popular Android devices running on the 5. 1 Lollipop Operating System (and newer). It is now a top one-click root for PC software.
Unlock Root Program
I had success with this awesome rooting program in the past but can't vouch for it now since it isn't fully available for free any longer.
You should be thinking of it as an alternative only when the Vroot and/or kingoapp root software solutions fail to root your device.
We'll test the app on newer devices in our care to see what max Android OS version it can root comfortably and how well it works for MTK powered smartphones.
Root Master (apk that roots without Computer)
Root Master will root your phone or devices without the need for a computer, you should think of it as an alternative only where Framaroot fails.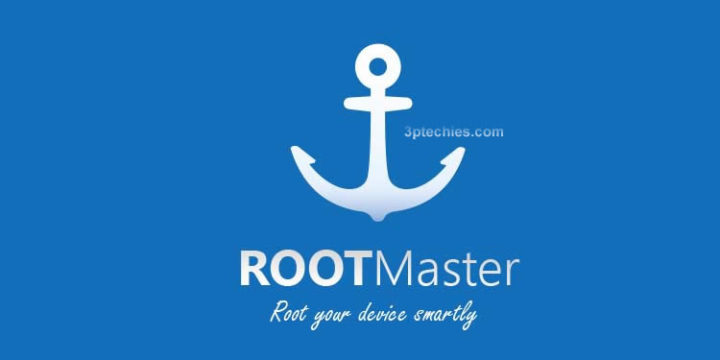 It is a good rooting tool for a lot of android phones and devices. The latest English version of this rooting app has been tested to work with Tecno, Samsung, Gionee, iTel, and other popular Android OEM brands.
Reading the how-to root guide for the app below will guide you towards rooting your android devices effortlessly with the root master application.
How to Root Android Phones with Root Master APK
Download Rootmaster APK android application from here.
Install the application and launch it from the home icon.
Click on the Tap to Root option and wait for the rooting tool to perform its magic.
Wait for the success message after your device might have restarted severally.
Install the root checker app (linked above) to confirm if your android device is now completely rooted.
Delete the raw APK file after rooting confirmation to save space.
ISkysoft Rooting Toolbox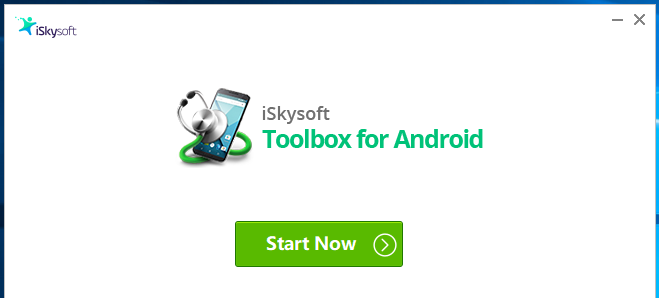 iSkysoft Android device rooting software is a solid PC android management tool that can be deployed for rooting android 6. 1, Android 7. 0 Nougat, and other tougher Android phone versions (with unlockable bootloader).
The iSkysoft rooting toolbox is a risk-free and 100% secured rooting software from iSkysoft. It claims to be able to root over 7,000 different Android devices, but we've tested it on three devices only.
How to Root Any Android with iSkysoft (Android Rooting) Toolbox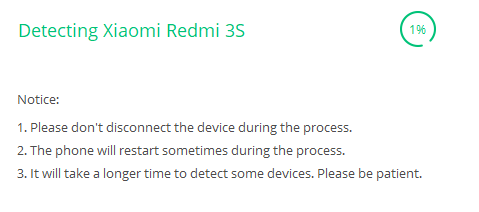 Install the official version of iSkysoft Toolbox for Android by downloading it from here.
Launch iSkysoft Toolbox by clicking on the desktop icon or via the taskbar shortcut.
Enable USB debugging on your phone or tablet device and connect it to your PC.
Allow iSkysoft Toolbox to detect your device and find a proper package to root it correctly.
Wait for the phone to reboot as many times as possible until the rooting task is completed.
Universal Androot (apk) Root Tool
Universal Androot is a popular systemless root for Android devices. It lets you root several android devices without the need for a computer. There are several versions of the Universal Androot app, but we do recommend that you use the latest version of Androot APK, depending on the Android device you'd like to try out the app on.
To download the latest version of Universal Androot, Google search with the "Universal Androot latest version download" keyword.
Note: The section below would come in handy for those willing to experiment with their device's rooting with a few more harmless apps. These tools were tested on few Android devices before being listed here (as we hardly mention or recommend apps on 3rd Planet Techies without trying them out on our gadgets first).
Easy rooting toolkit (apk) App
Easy rooting toolkit; an app developed by DooMLoRD can root most Android phones without a PC. It lets you get root access to older devices in seconds and works flawlessly on rooting most tablet devices.
Towel Root Apk Rooting Tool
Towel root is a mobile app that lets one gain root access on Android devices without connecting to the PC. It works for most devices and can be downloaded with the phone's default browser.
Baidu Root [Roots with/Without a Computer]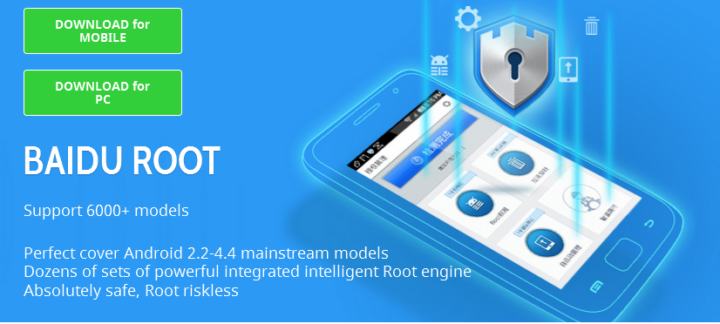 Baidu Root is a Chinese rooting app developed by Baidu Inc, a leading Chinese internet company that's headquartered in Beijing, China.
It has support for over 6,000 models of Android devices and lets one root either directly from his phone or by connecting to a computer that has the Baidu root software installed in it.
Wondershare Mobilego Android Device Rooting Software
Install the proper USB support (ADB) drivers for your phone using the link mentioned in the 'preparing to root' section above.
Launch the app and connect your android phone to the PC (after the USB debugging option must have been enabled)
Locate the button and click on it to root your device.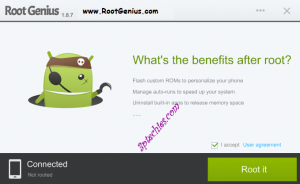 It is indeed a top root app to root android without a computer and works exactly as mobileGo rooting tool. Root genius works well by not installing too many unwanted apps like the iRoot app referenced in #1 above does.
TunesGo Rooting Software [not a 100% free Rooting Tool]
Well, the answer to this is no and yes.
And yes because developers need rooting to enjoy their Android phones and devices. Popular root apps like Lucky patcher, Xposed Framework, System App Remover, and the rest of them need root access to work properly.
Wrap Up on the Best Software-apps to Root Android Devices
Well, the simple steps to root with the android app or the PC has been outlined for you: Once again, it starts by preparing your device for rooting.
And after preparing your phone/device for rooting, you'd need to decide whether to go with the method of using a computer (best if you have one) or by installing a root apk app on your device. Either way, these rooting apps and software methods should be able to grant root access to your Android devices and let you use any app that's meant for a rooted android device. Also, you should be able to unroot them when the need arises.
Note: For most devices, rooting preparation includes custom ROM, unlocking bootloader, fixing grub bootloader, working with android SDK, custom recovery, phone's bootloader, and lots of technical jargon, while most devices would get root permission by simply adding the root apk or plugging it to the root software interface.
Note: It is important to understand what rooting an android device means, and what it does to your device before attempting to use supersu app or any of these android root tools. Note also that for most manufacturers, a rooted phone will lose its warranty as soon as it's rooted.
A few things to Know About Rooting Android Devices in 2021
Is there any Sense in Rooting Android Phone these days?
Is Rooting Android a Safe Practice?
Are there Risks Associated with Rooting in 2019/2020?
Is Root Without PC Apps Safe to Use on Newer Devices?
Irrespective of a newer or older device, using a malicious "root without PC" app is one way to expose your phone to multiple security risks. I'll recommend only trusted root apps that are downloaded from their official websites for such. Always do a full ROM backup before trying any root app you aren't sure about.
Can Android 10 be rooted?
In Android 10, the root file system is no longer included in the ramdisk and is instead merged into system. Magisk has supported system-as-root devices ever since the first Google Pixel, but the implementation used had scope for a few issues
Is it safe to root your phone?
Rooting allows you to install custom Roms and alternative software kernels, so you can run an entirely new system without getting a new handset. Your device can actually be updated to the latest version of Android OS even if you own an older Android phone and the manufacturer no longer allows you to do so
How do I root my Android phone without an app?
You can root an Android device without using a computer through apps like KingRoot, FramaRoot, One Click Root, or Root Master. I have rooted my Android phone before to gain more control over it by using KingoRoot. It was surprisingly easy compared to the usual long drawn out rooting process
How do I get root permission?
In most versions of Android, that goes like this: Head to Settings, tap Security, scroll down to Unknown Sources and toggle the switch to the on position. Now you can install KingoRoot. Then run the app, tap One Click Root, and cross your fingers. If all goes well, your device should be rooted within about 60 seconds
How do I root my Android device?
Rooting is the Android equivalent of jailbreaking , a means of unlocking the operating system so you can install unapproved apps, deleted unwanted bloatware, update the OS, replace the firmware, overclock (or underclock) the processor, customize anything and so on
What is the use of root Android phone?
Rooting is the Android equivalent of jailbreaking, a means of unlocking the operating system so you can install unapproved apps, deleted unwanted bloatware, update the OS, replace the firmware, overclock (or underclock) the processor, customize anything and so on