WiFiKill — оригинальное приложение для работы с точками доступа. Оно имеет малый вес (порядка 0,5 Мб) и быстро устанавливается. Основной функционал этой программы для Android может показаться странным: она позволяет «убивать» точки WiFi, ограничивая доступ сторонних пользователей, на время становиться их единоличным хозяином. Убийца WiFi доступен бесплатно и чрезвычайно прост в настройках.
WiFiKiLL PRO — приложение для контроля за подключениями к беспроводной точке доступа. С помощью подсоединенного телефона пользователь просматривает список остальных устройств в сети, собирает информацию и отключает при необходимости. Приложение WiFiKiLL PRO для Андроид пригодится при слежении за «открытым» роутером, к которому подключаются нежелательные смартфоны. Например, соседи по квартире или лестничной клетке.
WifiKill apk download free is now available on our site. We all know that Wifi Kill is the best android app for "How to kick someone off your wifi with android?". The WifiKill app was developed by "" in the XDA forum. From the beginning, there was many version of WifiKill Pro APK.
The most amazing and stable version of wifikill was "wifikill pro apk 2.3.2" and "wifikill pro apk 1.7". But there is also another version of wifikill pro apk. The most amazing wifikill pro apk free download is described below!
WIFIKILL APK DOWNLOAD 2.3.2
This is the latest version of WifiKill so far. And the development of this app has been stopped due to many reasons. If you want to have the old version you can go for WifiKill 1.7 apk below-
---
---
The other most stable and common builds of wifikill pro apk free download in the "WifiKill 1.7 APK" version. It was the old version of wifi kill apps. Wifikill 1.7 apk fixed the counter bug (faced in the earlier builds). Issues like "redirect HTTP traffic to specific IP" are also fixed in this build.
WIFIKILL APK DOWNLOAD 1.7
CONCLUSIONS: Due to many reasons we have told that the development of this app has been turned off. But you can try this app on your own. It will be definitely fun to use.
You may have heard that WiFiKill is available to download only after rooting your Android device. But I'm sure you may have asked yourself that, isn't there any method to download WiFiKill without rooting Android?
If you think so, then you'll get the answer to that question here. When it comes to iOS, it is not possible to get the app without Jailbreaking.
You can bring the WiFiKill for PC or if you've an Apple gadget, then have WiFiKill for iPhone or WiFiKill for iOS of any version. However, on Android, you need the WiFiKill APK file to install the app.
The app is useful in various situations. One is, you've enabled the WiFi for someone in your family or friends' circle, but some other people use it without your authorization by knowing the password. The second circumstance is that you're connected to a local WiFi network and you need the fast Internet. Another case is you want to disconnect some people to increase the speed of the browsing or downloading.
WiFiKill Android app works only when you root your mobile. The app doesn't work if you don't root the device. There is WiFiKill Pro apk which will also function with root permission.
But don't worry, there are some alternatives for this app which lets you disable the WiFi without the need of rooting. Apps Like WiFiKill without rooting are Netcut and WiFiKiller.
You can use those apps just like the current app. Here is how you can utilize the app.
After installing, run the program.
Scan for the gadgets by tapping on the respective button.
You'll observe a list of IPs or devices.
Just select which one you want to disable and tap Grab.
Then click on the Kill option.
This is how WiFiKill works on any Android phone by root process. If you're worried about rooting, then root a mobile which has no information in it. You should only use that phone to download or Google. You must not do the shopping, banking or any other things which require sensitive information.
If you download something on that mobile, then copy or move that file to the normal Smartphone. This way you don't need to worry regarding root method.
So, where does this leave us? Should you root your device or use alternatives? Well, I can say, you can go with the alternative apps mentioned here.
WiFiKill Pro Apk is the full version of the app, and it has some cool features just like the other variant. WiFi Kill Pro is able to disconnect or disable the devices that are connected to the same WiFi network. That helps us to browse the web at high speed.
This is crazy:
What will you do if your friend or neighbour utilizes your WiFi connection by stealing the password or without taking your permission? Of course, you can't behave harshly with them because they may feel bad. In that kind of situation, WiFiKill Pro comes into the picture. WiFi Kill lite or Pro will cut the WiFi to their gadgets without them knowing it.
Cool, isn't it?
Is it easy to download WiFiKill Pro apk XDA on your mobile? Absolutely!
Once you finish the work with WiFiKill app, you can also enable those devices again. Not only all devices, but you can also select only one device. WiFiKill gives you the complete freedom to explore whatever you want on the web. You can get WiFiKill for Windows PC and also WiFiKill for iOS (iPad or iPhone) gadgets.
Let's dive right in to see how to download the app.
To install the WiFiKill Apk Pro, you need to root your Smartphone. I've mentioned information about rooting in this article, check it out.
Download the WiFiKill Pro 2.3.2 apk XDA here for Android.
Do not install it directly, because it can't be installed that way. You need to make one change.
Go to your mobile Settings and then to Security Settings.
Find the Unknown Sources and enable that setting to let the third-party apps installed on your device.
Now, start installing the app.
That process will be mopped up in less than 10 seconds.
Open the app and enjoy all features in it. Have fun by disconnecting or disabling others from your network.
Features of WiFiKill Pro
You can see all the devices' network speed and their status.
When WiFiKill no root Pro app completes scanning, you can observe their names and the rates of data transfer.
WiFIKill Pro works phenomenally even on the PC and Android Tablet.
Efficacy of Grab or Kill functions is improved.
The latest app finds all connected devices.
Previously (in WiFiKill 1.6 Pro & WiFiKill 1.7 versions) when device name was nothing, it used to close forcefully. Now it'll not happen.
"Kill" functionality works efficiently now.
Service fail error upon start is fixed.
WifiKill is the best Wifi Controller app for any Android Device. It can cut off other internet connections in any wifi network. There are many WifiKill Pro APK versions available on the web.
Among them, WifiKill PRO 2.3.2 APK is the latest version of the WIfiKill APP. It is the only stable version after Wifikill APK 1.7. WifiKill APK download full free is available on our site.
Looking for WifiKill PRO 2.3.2 APK?
WifiKill PRO 2.3.2 APK is not available on Google Play Store(Formerly-Android Market) like other apps (VidMate or TubeMate). As it is mainly a root app with some script running states, some Antivirus will detect it as a virus! But don't tense, if you download the WifiKill PRO 2.3.2 APK from any trusted site, you are . There are also other fake WifiKill APPs over the internet(Like- Fake SnapTube Pro APK). Some of them are so much harm to make your device laggy.
So, always try to download WifiKill APP from any trusted site, like- www.wifikill.net
Download WifiKill Pro APK 2.3.2 (Official and Safe)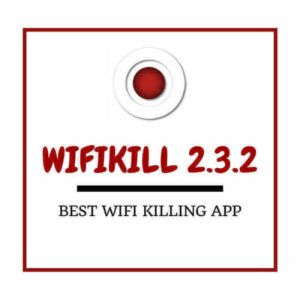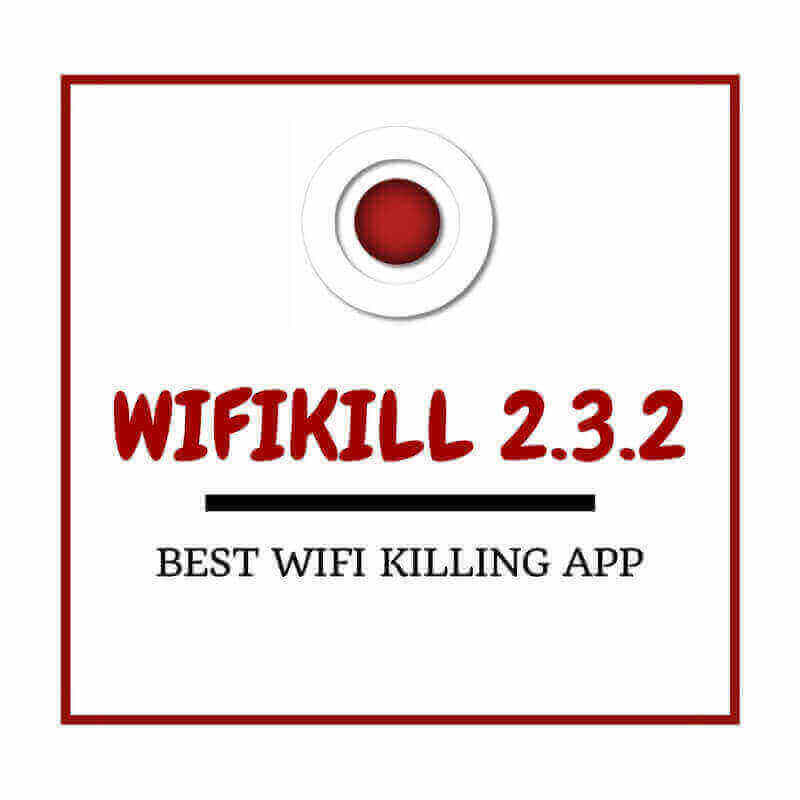 Details of WifiKill PRO 2.3.2 APK:
Package Name: wifikill.net_wifikill_apk_2.3.2_safe.apk
Version: 2.3.2 (2032)
Size: 0.47 MB (496,659 bytes)
Supported OS: Android 4.0 to Android 7.0+
MD5: f54ad796016ec35bceefde9fc5e10cc7
Updated: October 3, 2014

---
➡ WifiKill is a complete freeware app. You need to pay any single penny for using wifi kill app.
➡ WifiKill APK can also gather information about the connected device in the wifi network. The basic information of the Device network system (Like- NetBIOS Name) can be found.
➡ This APP can help you in reducing the bandwidth leeching done by the other person. You can control the usage of your wifi data.
➡It can make an URL listing of the connected device. And can sort these in many ways.
➡You can browse any URL showing from the other device by long pressing on the URL.
➡ WifiKill PRO 2.3.2 APK is the latest build of WifiKill APP. Many other bugs from WifiKill Pro APK 2.2 are fixed in this version.
How to Use WifiKill?
How to Install and Use WifiKill?
---
---
There are many fixes in the WifiKill Pro 2.3.2 APK, included. In the last build of WifiKill, we had seen many bugs and limitations. This version fixed the bugs with lots of incredible features. Among them some are significant. Like-
Other Version of WifiKill APP
There are many versions of the WifiKill APP available on the internet. We do also provide all of the versions of the WifiKill app, regarding the new one also the old versions too. If you are looking for any previous version of the WifiKill APP, then go to the link below-
<!—
—>
Главное слово «своей»? Или на любой к которой имеешь доступ (открытая, сказали пароль или сам угадал)?
Чтобы отключать от любой сети то нужен монитор мод , который не доступен без патченых драйверов.
p.s. Работает.
P.s.2 Для защиты включайте изоляцию беспроводных устройств.
Сообщение отредактировал 23d — 17.10.11, 23:46
у меня на простейшем длинке не работает
на простейшем DIR-300 — D-Link работает
подключаемся к wifi точке, запускаем приложение, нажимаем кнопку «OFF» и ждем пока отобразятся другие устройства, которые подключены к этой точке, выбираем конкретное или «ALL» и все, на выбранных устройствах скорость интернета уменьшается пока не пропадет совсем
Устройства не отключает.Проверено на точке dlink 1350
Запрет доступа восстанавливается после отключения приложения???
Сообщение отредактировал sergey250480 — 19.10.11, 15:55
Сообщение отредактировал Niter43 — 19.10.11, 18:09
Пойду попробую в макдаке убить всех. Прям вайфай-экшен. Дома, ибо получилось. Отмечу, что еще есть пункт, так сказать, «Способ убийства». Просто отключить путем понижения скорость, убить и перенаправить на 127.0.0.1:1, и вроде вообще убийство и контрольным в голову.
пс И да! Метафоры мой конек.
потроллить можно неплохо с этой прогой 😀
ну так как, на общедоступной вафле убивает сторонние устройства?)
на дир 300 похоже работает, только ищет устройства довольно таки долго
Кстати а принцип работы то какой? Банально забивает канал и и за этого у других скорость ниже?
Что-то гугел очень быстро прогу с маркета выпилил. Вот новая версия:

WiFiKill_1.5.apk ( 268.73 КБ )
v1.3:
added Menu => Search option for devices without hardware search button (sgs2)
touching the «searching» progress will stop searching and reschedule it in 30 seconds (useful with large networks)
v1.2:
fixed two FC
fixed counter bug (I hope)
fixed «ALL» toggle (should work as expected now)
Версия с рекламой. AdFree этот косяк исправляет.
Работает :))))))))))
теперь могу издиватся над женой кагда смотрит дом 2 онлайн на ноуте
спасиба :)))))))))
З.Ы DWL 2600U
Сообщение отредактировал Magistr0 — 23.10.11, 22:46
убил этой прогой инет на точке доступа для всех устройств, теперь не выходит в инет ни с компа ни с телефона! причем при прямом потключении компа к инету (без точки доступа) инта так же нет. а при подключении ноута инет есть, что теперь делать??????????
You are here: Download WifiKill 1.7 For Free!!! You won't try to miss it!
Who doesn't want to control his wifi? Isn't is amazing also if you can control your boyfriend wifi! You can monitor the same wifi connected devices also by using WifiKill APP. You can cut down other's connections and enjoy the full bandwidth. Generally, if you want to use the app you need to root your android device.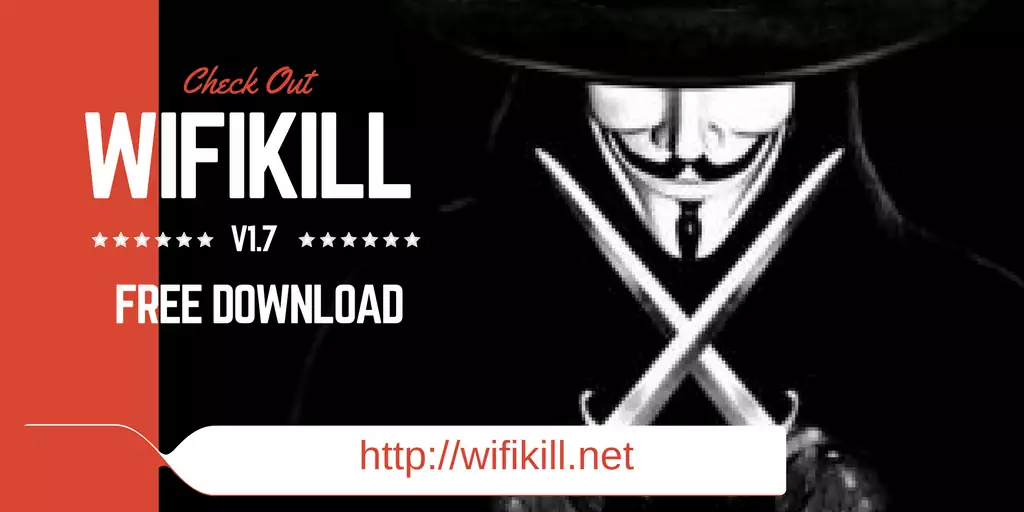 Download скачать WifiKill 1.7
Details of Wifikill APP 1.7:
Version: 1.7 (17)
Package: net.ponury.wifikill
Size: 0.32 MB (339,849 bytes)
Min: Android 2.1 (Eclair, API 7)
MD5: 9456cadbe31b8d33ab3e024ae7f86318
Uploaded October 2, 2014, at 7:06 AM GMT+0530
There are some basic features of Wifikill APK. These features make this app the best WiFi controller APP over the Internet. If you are supposed to kick someone off your wifi android, the Wifikill is the best one to choose from. Now have a look at the amazing features of WfiKill.
Features of wifikill 1.7
A full Freeware app for controlling WiFi network.
You can work just a spy!!! Check connected devices listing!!
Ans to- "How to kick someone off your wifi with Android?"
Get the full speed of your connected network!
Reduce the losses of Your precious Bandwidth.
Supports "UDP Protocol Blocking" service.
Can open the ULR visiting by other devices or persons by clicking long-press.
Basically, this update brings some new features like- the Fixed counter issue. In this version, the most important update is added redirecting option HTTP to specific IP. And there is an option added that successfully killed IPs are tagged by the green icon.
What's new in WifiKill 1.7 !!



♨ Included redirects option HTTP to a specific IP.
♨ An accurate counter system, less likely to have a chance of mistake.
♨ Faster than the previous versions.
♨ No more "Application Error" pop-up!
What Will You Need?
You just need an android phone that has a 4 or higher version. If you want to know the android version of your phone just go to settings and just check out the about section. And you should have needed your android phone rooted. Check out how to Root Your Phone. Remember that root always destroys your phone warranty. So, Please do it with our own choice.
Problems with this version:
When redirecting the HTTP option it may take high CPU loading.
The tagged killed list is not 100% accurate.
Sometimes it occurs suddenly close.
How to Install WifiKill?
Installing WifiKill is very easy as ABC. If you want to install WifiKill APK 1.7, then you need to Uninstall the previous version.
Then download it by clicking on the above Download link.
Then go to Setting >> Security >> Select Unknown Source from your phone or tablet.
Now Install it.
<!—
—>
Downloading WiFi Kill App is NOT at all hard as you might be thinking.
Here I'll show you the step-by-step guide (with images) to free download WiFiKill Apk for Android or PC in 2019. The lite or WiFiKill Pro version is also available.
Why does this matter?
WiFiKill gives you the opportunity to overcome this issue. With WiFi Kill Apk XDA, you can kick off other devices from a WiFi connection. The advanced and latest WiFiKill is given here. ↓
Download WiFiKill Latest Pro Apk
You might be wondering:
What happens if everyone uses this app? Yes, this is a fair question actually. Here is the answer to this query.
Everyone needs super-fast Internet only at some point of time in a day. So, after utilizing the Internet for that period, you can stop disabling others from that WiFi network. This way, everyone can get benefitted from the app.
We all watch movies using our mobiles. If you don't have time to see them, then you probably download the movie. You can download movies in HD very quickly using this app apk. Nowadays pictures have become part of our life. One app to enjoy your favorite movies is movie hd apk for android. This movie apk is available for all android mobiles. Download the apk and install it. The movie app has a good interface and updated content. Spend your free time with the films. So, this wifi disabling app is useful to relish movie hd on your mobile. If you're a movie fanatic, then this wifikill app is for you.
Okay, let's dive into the main process.
You can disable your neighbours or friends devices who are using the WiFi network that is created by you without your permission. If you don't recognize that, you'll face the slow Internet problem.
Want to know the best part?
To install the WiFiKill Android app, your Smartphone must be a rooted one. Rooting gives you full and deep access to your mobile functionalities. There are various methods available to do it. Here is how to do it according to your mobile brand and model. To know more on rooting, read this article.
Note: If you want to get WiFiKill for Android without rooting, then check out this post.
On your mobile, step into the mobile Settings.
Go to either Security or Privacy Settings (according to your phone).
You'll see Unknown Sources option with a button next to it. Tap on that button to enable it.
Now, get the WiFiKill root Apk for your Android. There are two variants available here; I suggest you go with the latest one.
WiFiKill 2.3.2 Apk (Latest)
WiFiKill 1.7 Version
It'll save to a location according to your settings.
Go to that directory and install that WiFiKill apk file.
Installation takes only a few seconds, meanwhile please be patient.
Once installing is finished, run and explore the app.
That's everything I wanted to tell you regarding the download and install processes.
I don't want to stop the post without giving you the basic information on features of the app and how to use WiFiKill Apk.
WiFi Kill Apk 2.3.2 Features
Here are some cool attributes of the WiFiKill app.
Firstly, WiFi Kill is a free app.
No need to purchase anything in the app.
Sign up, or login credentials are not required, you can use it directly.
WiFi Kill will scan for the gadgets that are connected to the WiFi.
Grab and Kill options to make it easy for disconnecting them.
You can either disable a particular device or all the devices.
The app is available for PC, iPhone and iPad as well. So, you can download the

WiFiKill for PC

or iOS gadgets.
WiFiKill 2.3.2 official apk supports the Android versions that are 4.1 and up.
How can you actually use this?
How to Use WiFiKill App to Disable Internet
Run the WiFiKill free app on your Android mobile.
You'll observe something like the Play button, click on it.
It'll ask for root permission, tap on Grant.
Then the app will show you all the devices that are on the same WiFi network.
After that, you select a specific device or click on "Grab All" to choose all of them.
Now it's time for the last and easy step, launch the "Kill All" button.
That's all; you can now explore anything at Internet speed.
If you're a kind-hearted person, you can stop the app after the completion of your need of speed Internet.
Want some bonus offers? Check these out.
WiFiKill Pro Apk
There is a lite or beta version of the program available, called as WiFiKill Pro Apk. This 2.3.2 version also gives you the exact experience just like the full variant.
Download WiFiKill for iOS
WiFiKill Apk for Windows PC/Mac
On Windows PC or Mac laptop, you need an emulator. To know more about this, here is a detailed guide to download WiFiKill free on PC or laptop.
If you encounter any trouble with the app or it is not working, then try to clear cache and check once again. I'll very soon post an article on that topic as well.
Disclaimer: We are neither promoting nor encouraging you to use WiFiKill on your mobile. Using this app in public WiFi network may be illegal according to your country laws. This tutorial is only for educational purpose.
Преимущества и недостатки
Бесплатный и неограниченный по времени сбор информации.
Автоматическое обновление статистики каждую минуту.
Не расходует интернет-трафик.
Сканирование в фоновом режиме.
Русский язык интерфейса.
Функции
Основные возможности Вай Фай Килл Про:
Сканирование подключений. WiFiKiLL PRO после запуска на Андроид автоматически составляет список зарегистрированных в сети устройств.
Просмотр информации. На странице с описанием указывается адрес, наименование, дата и время последней активности. Разрешается редактирование имени для повышения удобства поиска.
Принудительное отключение. Напротив всех устройств, кроме используемого программой, находится переключатель для быстрого отсоединения. Добавлять IP-адреса в черный список нельзя, поэтому человек сможет подключиться повторно (если Wi-Fi не защитить паролем).
История активности. В программе сохраняется хронология переходов и соединений к разным IP-адресам, портам. Доступна проверка пинга с помощью передачи пакета небольших файлов.
Принцип работы
WiFiKill по задумке разработчиков придуман для розыгрышей, впрочем, если кто-то неожиданно попадётся на эту ловушку, ему может быть не до шуток, с учётом того, что работать можно и с публичными открытыми сетями. Вычислить источник атаки сложность, поэтому «шалость» остаётся безнаказанной. Настройка как таковая не требуется, инструкция к применению предельно проста.
Девайсы находятся автоматически, список постоянно обновляется. Это могут быть смартфоны, планшеты, ноутбуки. Далее вы просто отключаете их от сети.
WiFiKill Android, как несложно догадаться, является программой не вполне попадающей под классическое лицензирование, почему для работы в обязательном порядке требуются root-права. Последняя версия позволяет отключать любое число присоединённых устройств. Сейчас wifikill pro работает только с незапароленными точками.
Портативный убийца wifi запускается в течение нескольких секунд и практически не даёт осечек.
У приложения много модификаций, в том числе откровенно пиратских.
Подходят даже ранние версии ОС, начиная с 2.1. Никаких дополнительных инсталляционных пакетов не требуется.
Приложение работает на любых кастомных прошивках и нечувствительно к настройкам системы.
Отключение лишних пользователей происходит по IP. Это приводит сразу к нескольким последствиям: систему можно обойти через VPN, а вот простое переподключение пользователя по умолчанию не принесёт никаких результатов.
О появлении новых IP система мониторинга может сообщить вибрацией. В настройках также есть установки метода блокировки.
Ограничения
Алгоритм не работает с некоторыми моделями роутеров. Ещё апплет совершенно не дружит с процессорами Intel, которые сейчас активно применяются в некоторых планшетах и компактных нетбуках на Android.
На данный момент WiFiKill бесплатно и уверенно работает, хотя не будет ничего удивительного, если программу вдруг прикроют или сделают платной. Поэтому возможностью закачки стоит воспользоваться прямо сейчас. Использование данного софта остаётся на вашей совести, поскольку злоупотребляя, вы действительно можете нехило мешать окружающим.
Скачать WiFiKiLL PRO на Android бесплатно
Возможные угрозы: 0
Последняя проверка: 27 июля 2022, 00:17
Файл проверен на наличие вирусов с помощью сервиса Virustotal.
INTERNET — открытие сетевых сокетов.
ACCESS_NETWORK_STATE — просмотр состояния сетевых подключений.
ACCESS_WIFI_STATE — просмотр подключений wi-fi.
WRITE_EXTERNAL_STORAGE — запись на карту памяти.
VIBRATE — управление функцией вибросигнала.
CHANGE_WIFI_STATE — изменение состояния подключения wi-fi.
ACCESS_FINE_LOCATION — точное местоположение.
WAKE_LOCK — предотвращение переключения устройства в спящий режим.
READ_EXTERNAL_STORAGE — чтение из внешнего хранилища.
Сервисы Google Play обеспечивают стабильную работу Андроид программ. Главным его достоинством является быстрый доступ к
Psiphon — приложение для обхода блокировок и анонимного посещения сайтов, так как весь трафик пользователя Андроид направляется
Яндекс позволяет пользователю в минимальные сроки узнавать актуальные новости, курс валюты и другую необходимую информацию.
Мой Билайн — полезная программа, при помощи которой можно с легкостью управлять услугами, тарифами, опциями и балансом прямо со
Говорящий телефон 2 — приложение, которое озвучивает сообщения о статусе батареи, времени, пропущенных пользователем Андроид
Parallel Space — Multi Accounts — это приложение для организации виртуального рабочего пространства на портативном устройстве.
ASR запись звонков — бесплатная программа на Андроид, предназначенная для сохранения в памяти мобильного устройства телефонных
ТОП 12 приложений
ВКонтакте (ВК) – программа предназначенная для общения с родными, друзьями и знакомыми в популярной социальной сети «ВКонтакте»,
Google Play Market – официальный онлайн-каталог приложений от одноименной американской корпорации, который дает возможность
Одноклассники — это программа для общения в популярной социальной сети odnoklassniki.ru на телефоне Андроид. Разработчики этого
WhatsApp Messenger — программа для общения путем бесплатного обмена быстрыми СМС между контактами на Андроид. Для отправки
Мой говорящий Том — приложение для Андроид, где котенок по имени Том милым голоском повторяет все, что говорит пользователь. Как
Моя Говорящая Анджела — прикольное приложение для Андроид, главным персонажем которого является очаровательная кошка Анджела.
YouTube — видеоплеер для просмотра и добавления видеороликов на сайте видеохостинга Это отличный способ развлечься, ведь теперь
Друг Вокруг — программа для общения и поиска на Андроид новых знакомых. Обладая мощным функционалом, приложение позволяет всегда
imo Видеозвонки и чат — многофункциональная программа для Андроид, совмещающая функции мессенджера, чата и IP-телефона.
Kate Mobile — клиент социальной сети «ВКонтакте» для Андроид. В отличие от официального приложения, Кейт Мобайл может